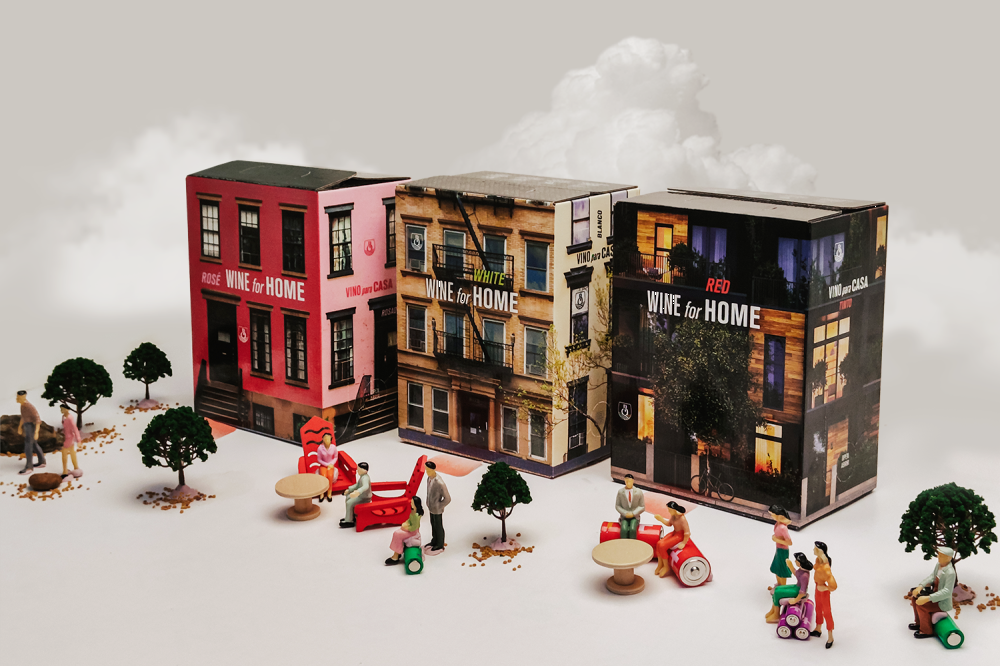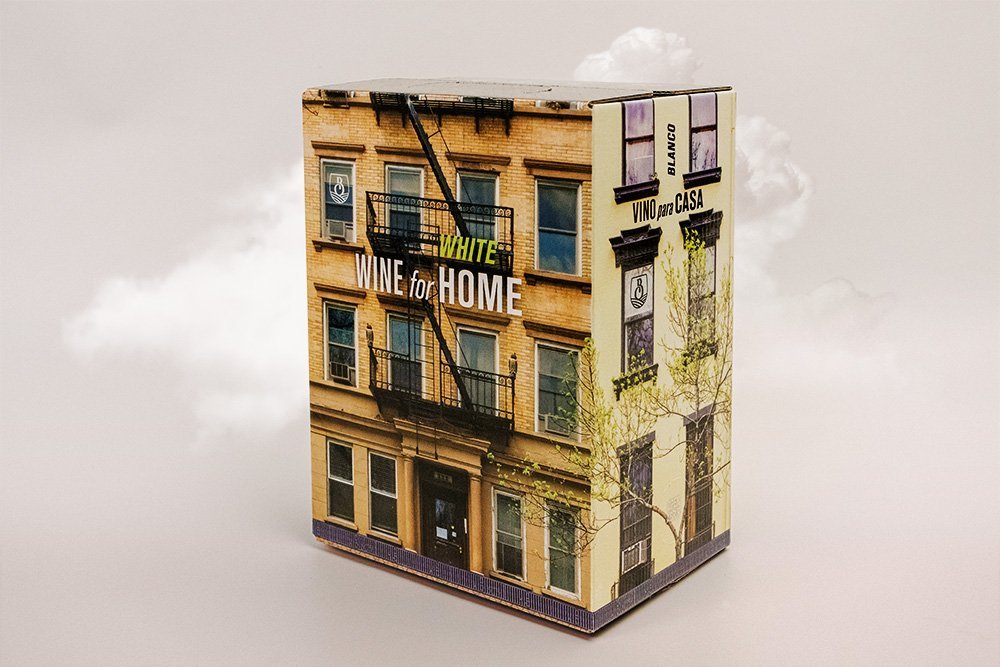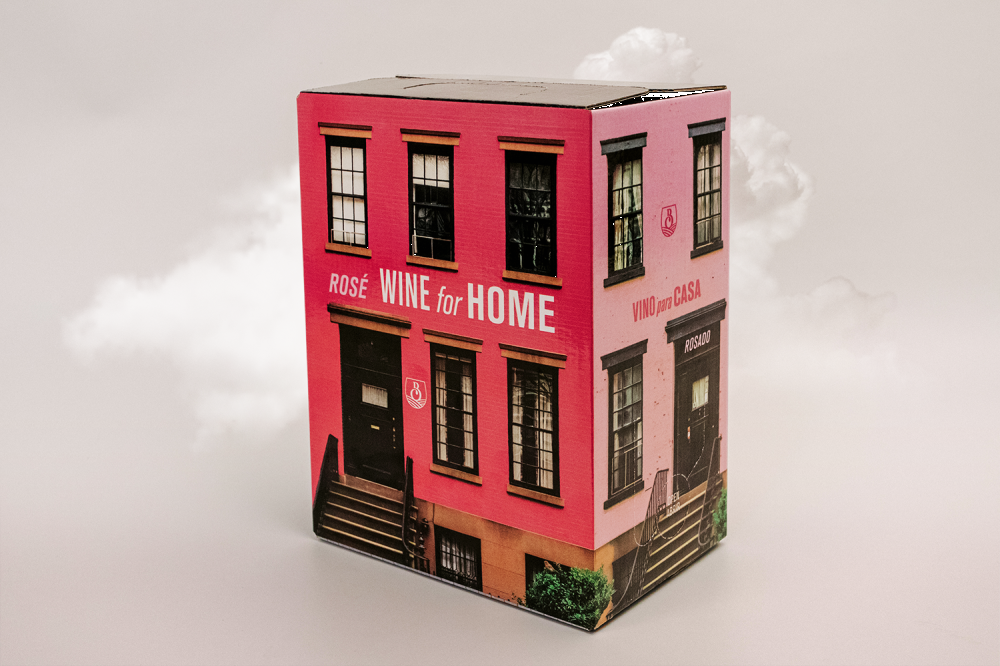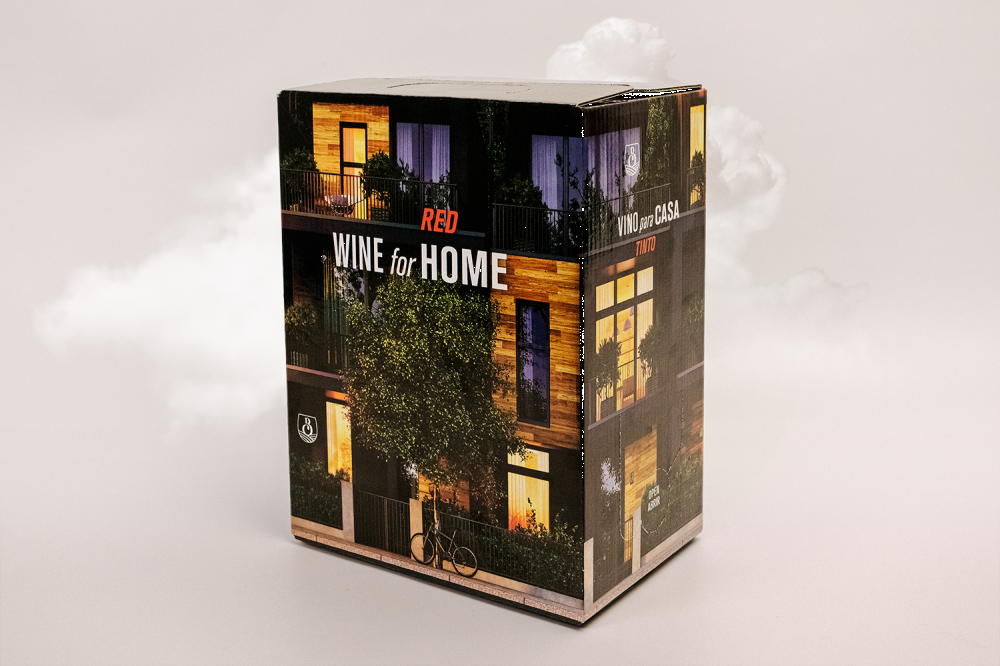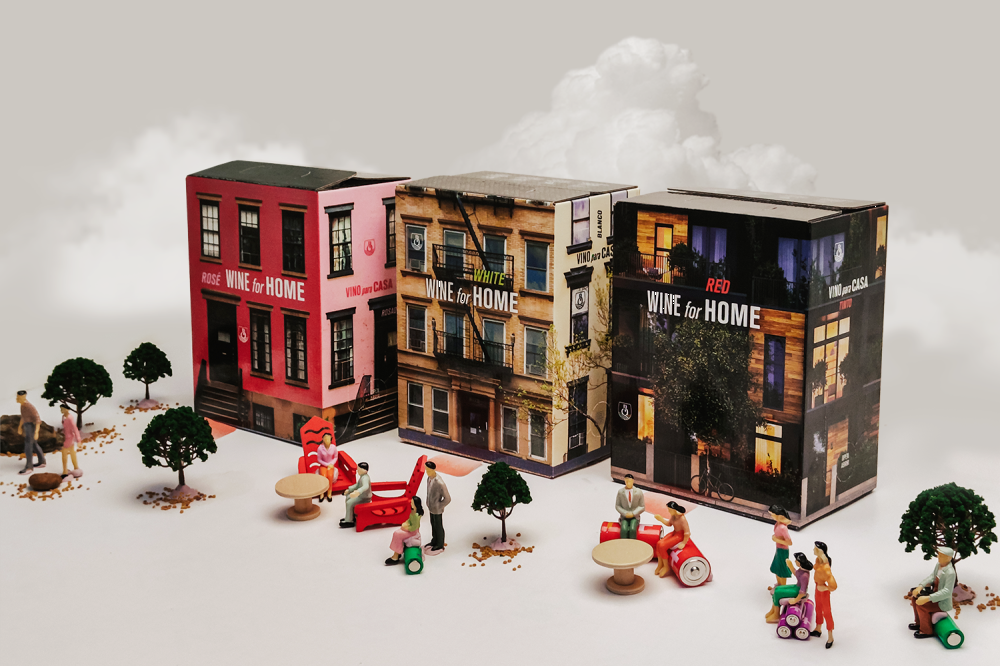 Wine for Home
Bag-in-Box collection: Rosé, White and Red
Special Certificate Nominee — Wine Collection — Pentawards 2023
A collection (Rosé, White and Red) for everyday usage, in boxes depicting some fresh, urban and contemporary cityscapes.
Our goal for this Bag-in-Box collection was to express —in an urban, fun, colorful and cosmopolitan style— the values of this wine, conceived for home consumption.
The objective was to avoid imitating the more traditional and solemn attributes of high-end wines. On the contrary: it connects with you with a simple, direct and everyday language, free from the weight of the past.
The naming, format, typography and overall appearance all contribute towards the same result: creating an attractive and original domestic product for consumers that are not (at that moment) looking for the more elaborate and nobility-inspired style of sophisticated beverages.
We made a conscious effort to select the adequate photos, retouch them carefully and create continuity, paying attention to each and every side in the "building"… depending on its texture, functionality and presence in the packaging.
And to further invite playfulness and careful observation, we introduced a pair of "Easter eggs" in each box, in the form of living elements and birds, in different places for each model and capacity.