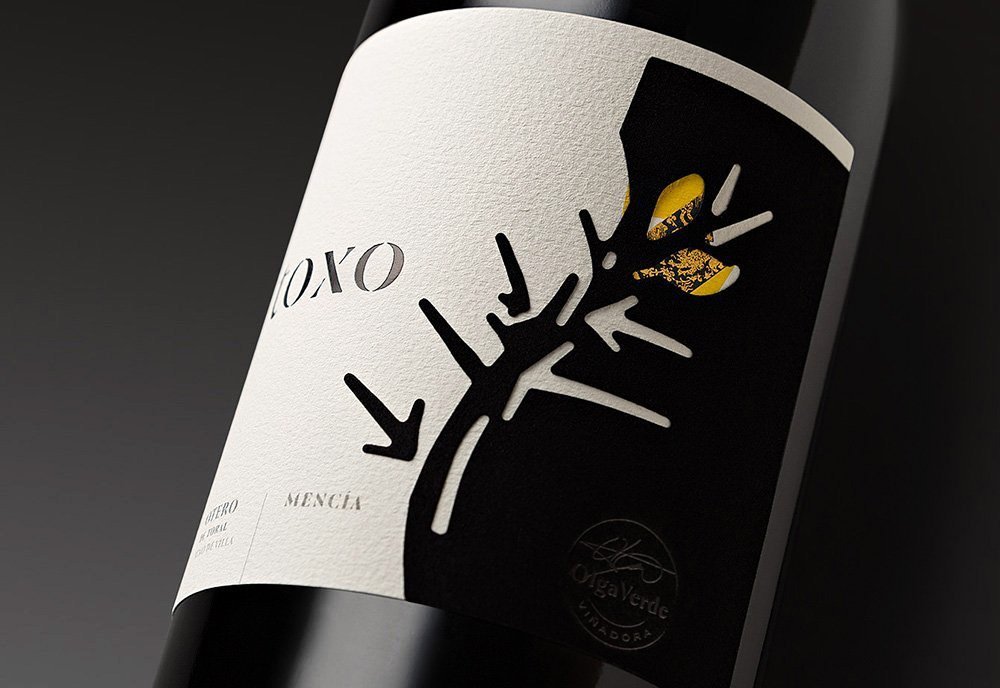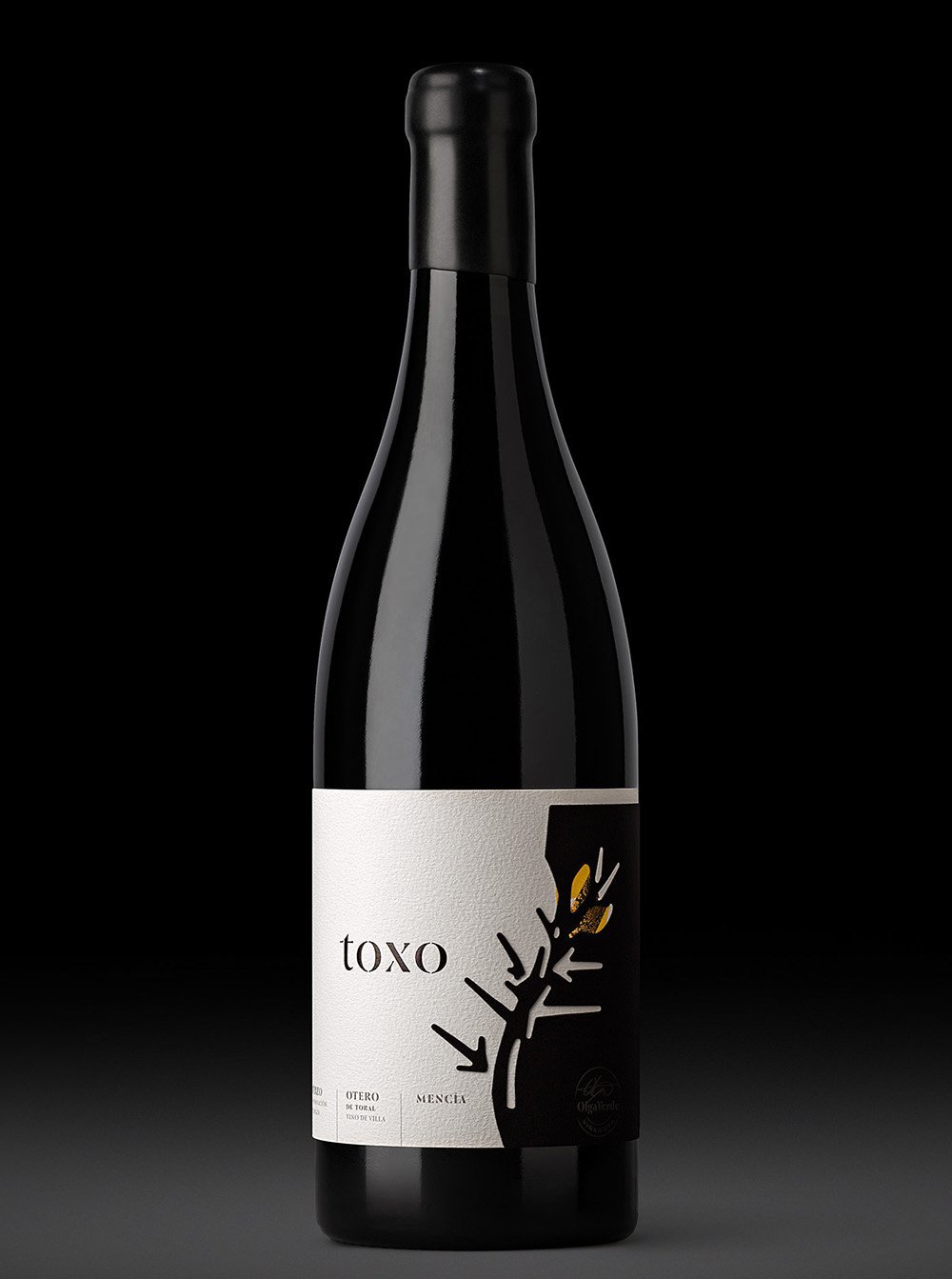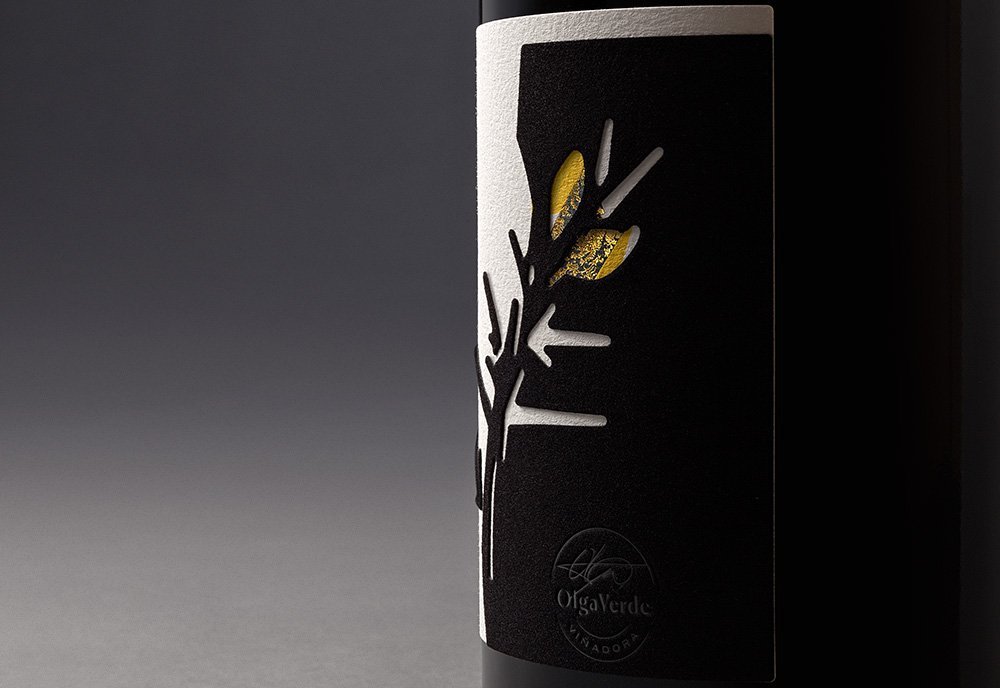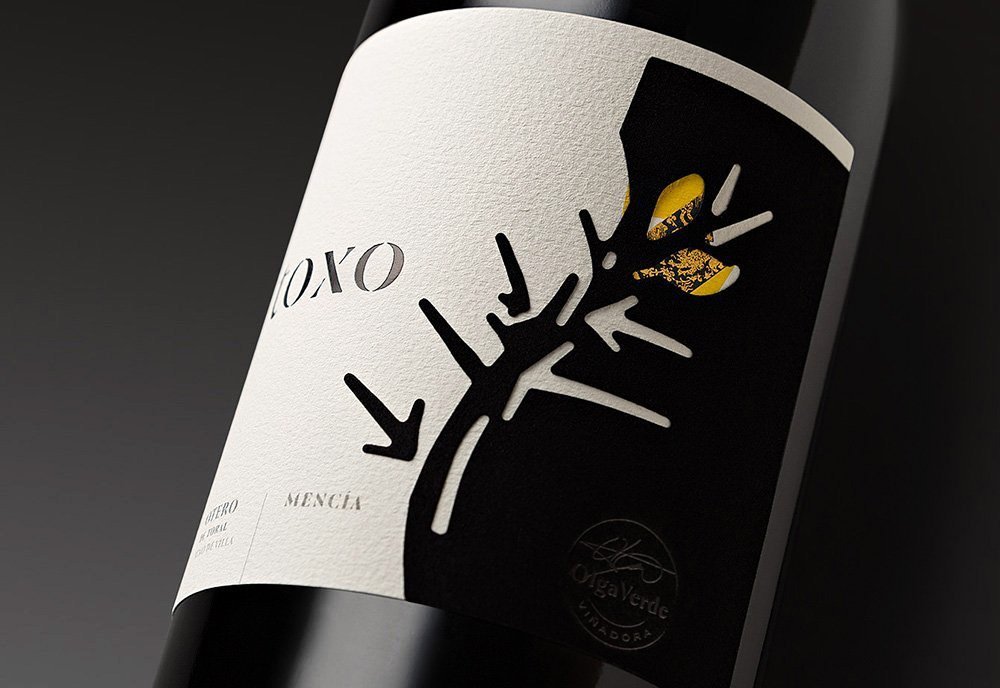 Toxo
Mencía - Village Wine
A brand and label highlights the value of the Toxo (native Galician gorse bush): with a sweet and friendly appearance and, at the same time, a sharp character. This same idea also matches the personality of the entrepreneur winemaker, Olga Verde: as a child she was nicknamed "Toxiña" (small toxo) comparing her temper to the one of this very shrub.
The naming and sober label also fit with the sustainable origin of this red Mencía (Spanish northwest varietal): conveying a sense of complexity and authenticity that resonates with wines of this category.
The original collage by Galician artist Pilar Alonso serves both as a poetic interpretation and as a starting point from which we built two levels of transmission on the label: a base of lightly textured printed paper, and an overlay cutout of velvety-black felt on top.
An aesthetic and tactile experience to seduce all lovers of signature wines with their finesse and subtleties.