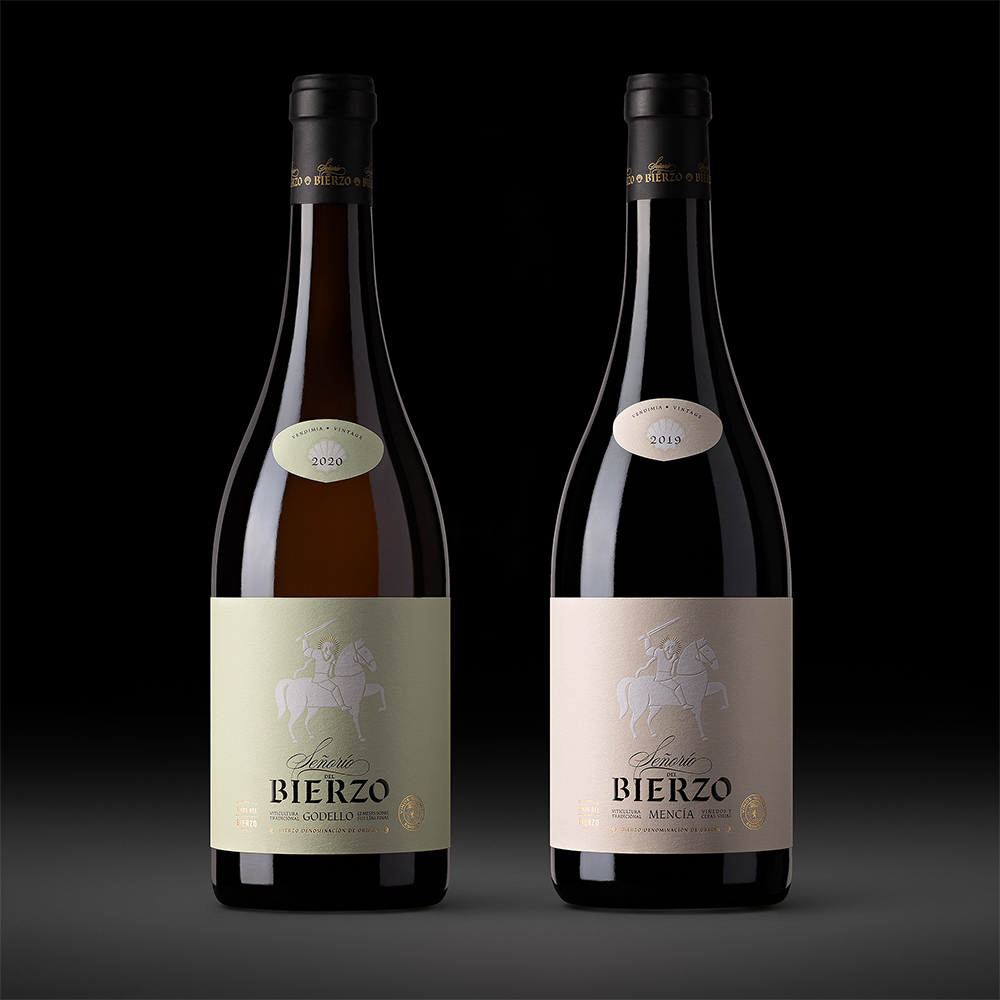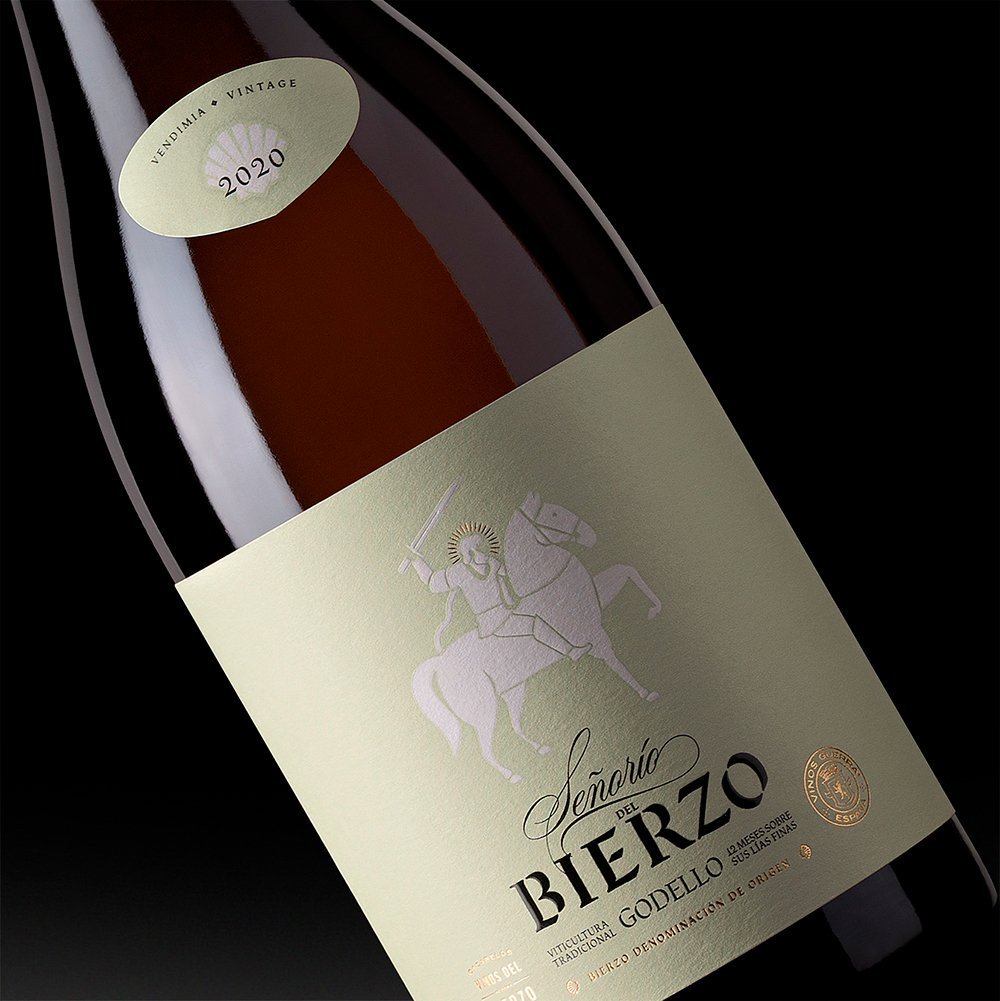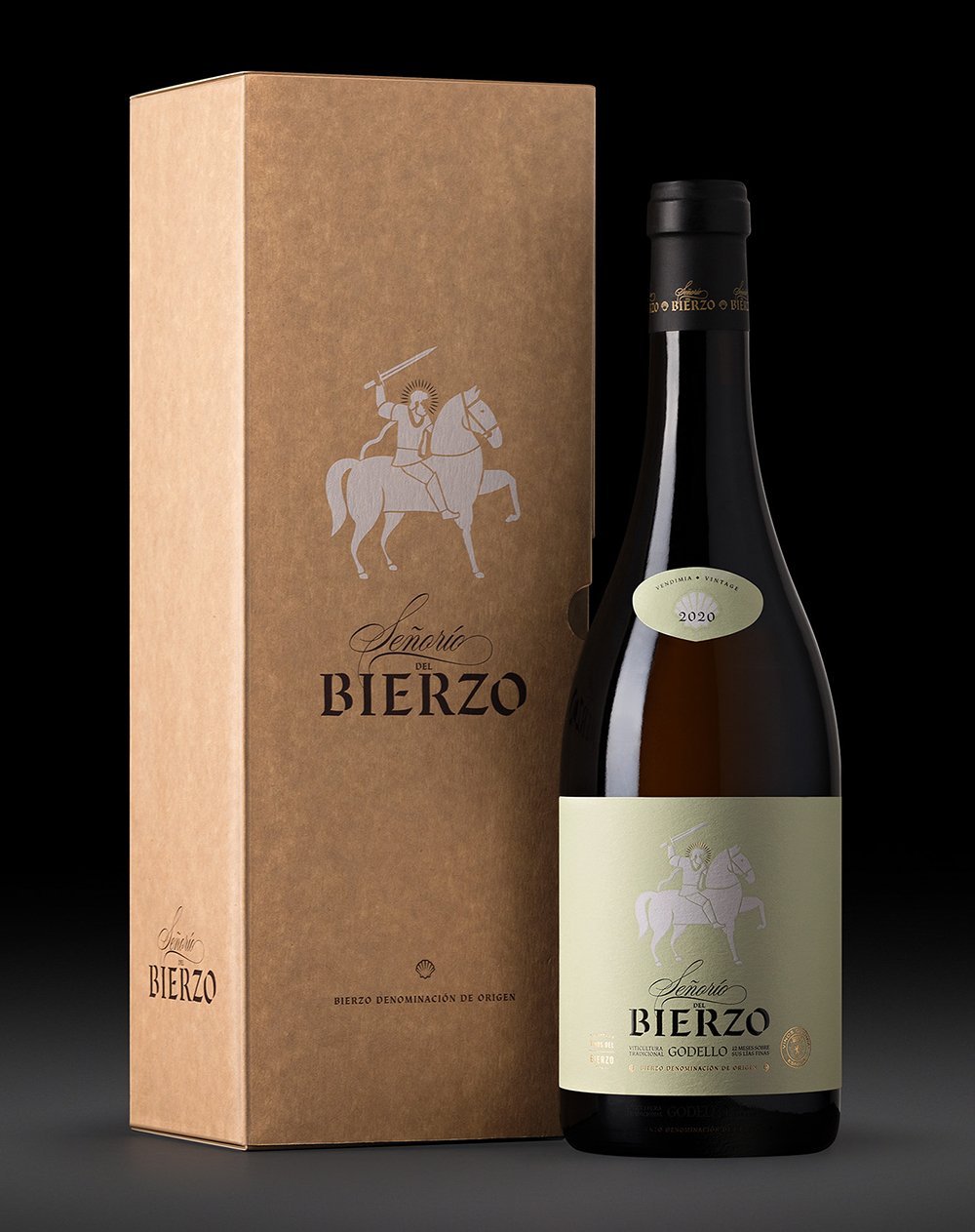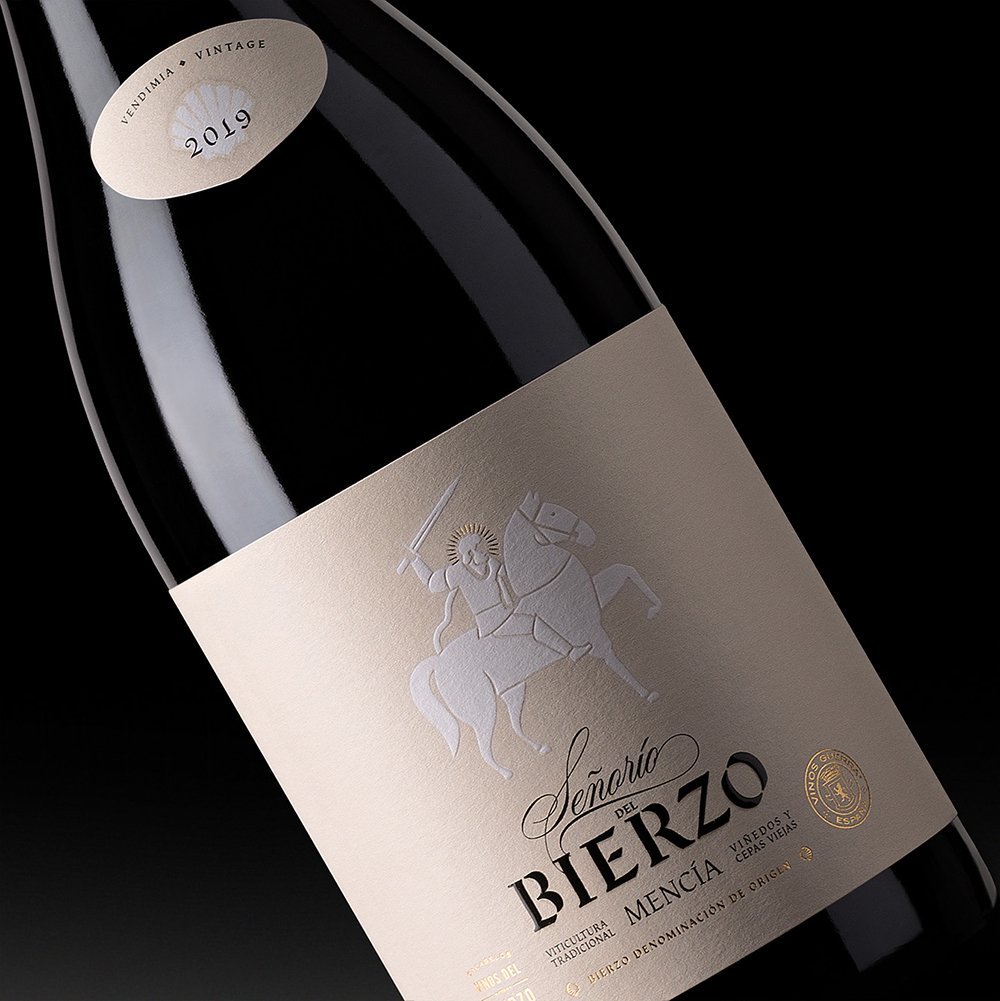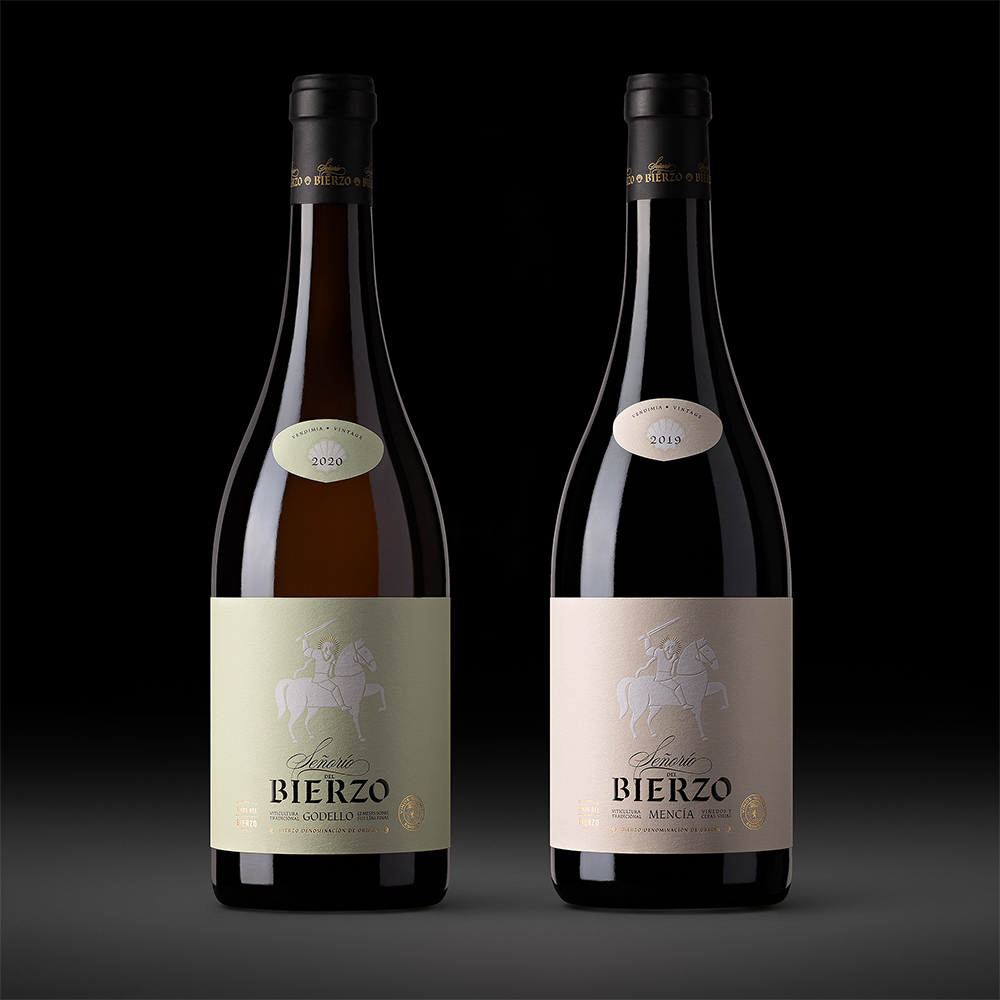 Señorío del Bierzo
Mencía and Godello
The history and the territory of Bierzo region are intertwined with the Way of St. James. A route that crosses mountains, valleys, rivers and also many vineyards. Wine and the Road are strongly linked.

This "Señorío del Bierzo" label also depicts the patron saint of Spain (St. James) as a protective warrior. He was a model for the Templar Knights who guarded the passage of the Sil from the castle of Ponferrada.
And so, the security of the Way was the main duty of these great lords dominating all the castles and monasteries of the region, the "Bierzo Lordship".