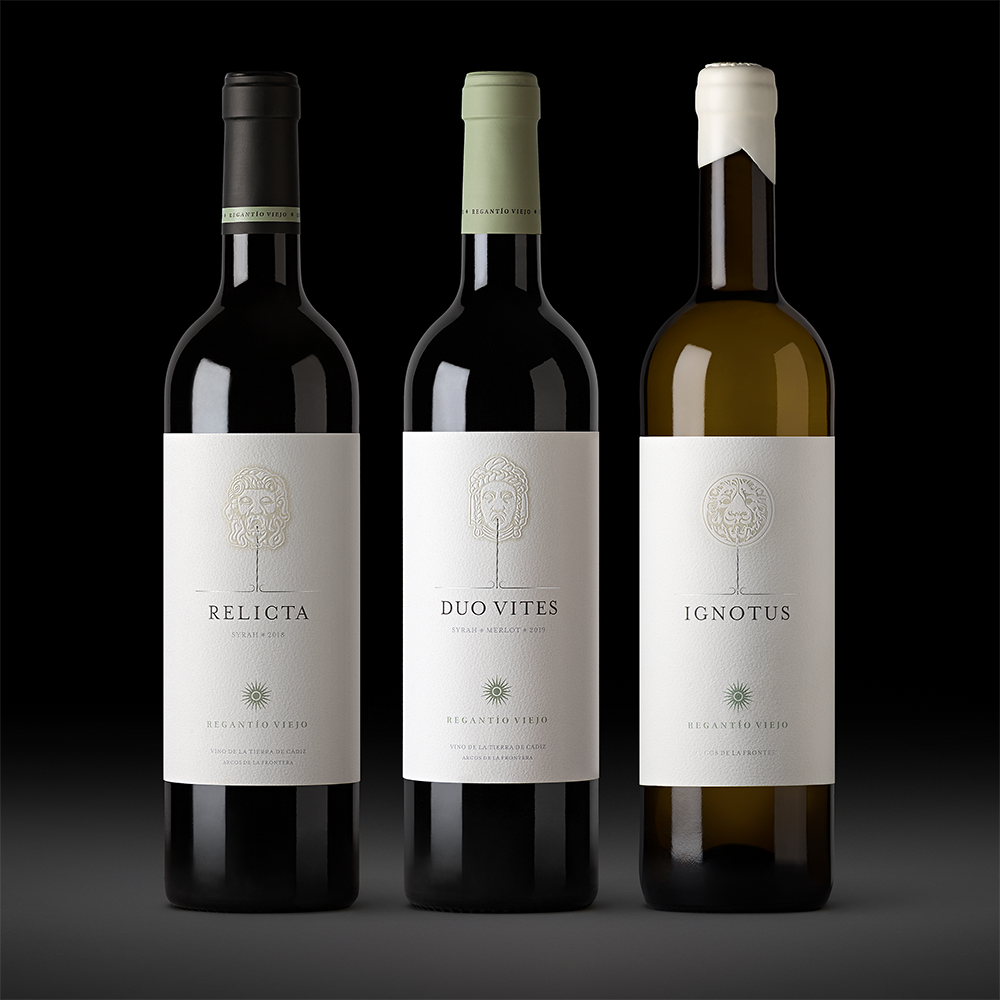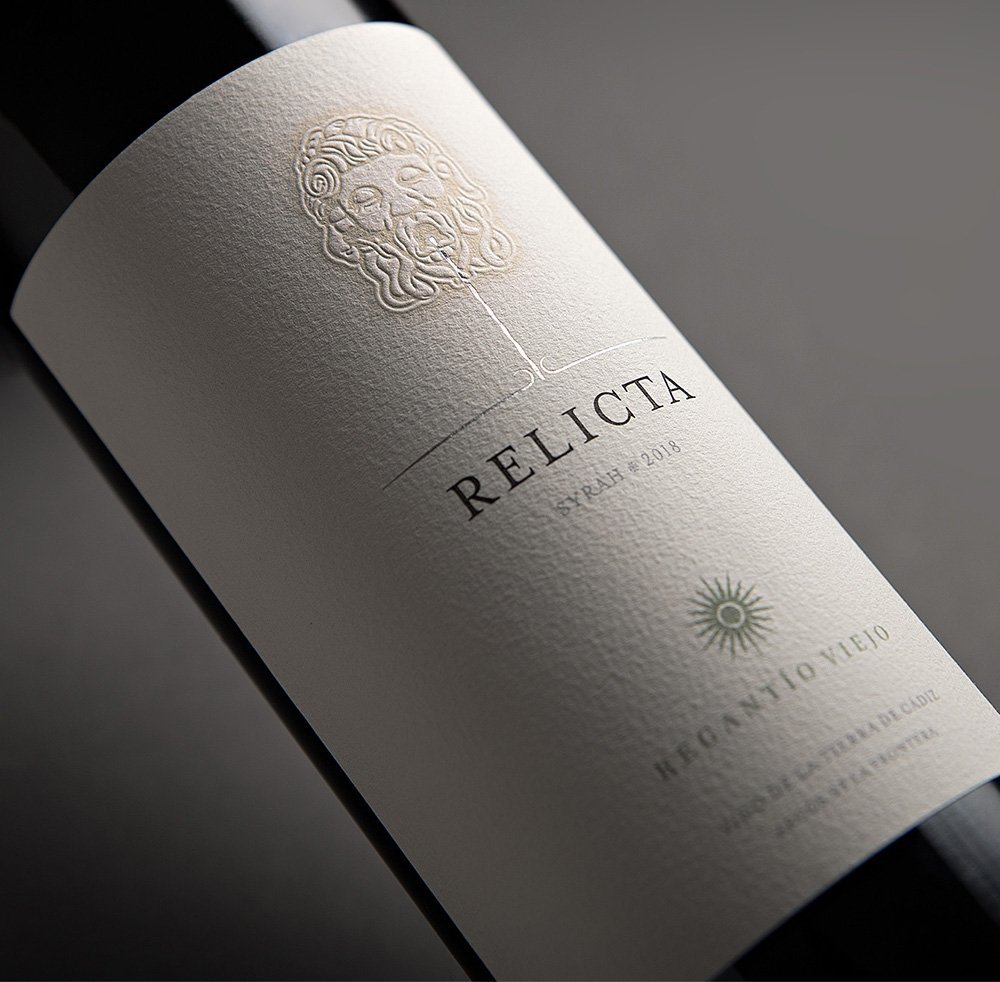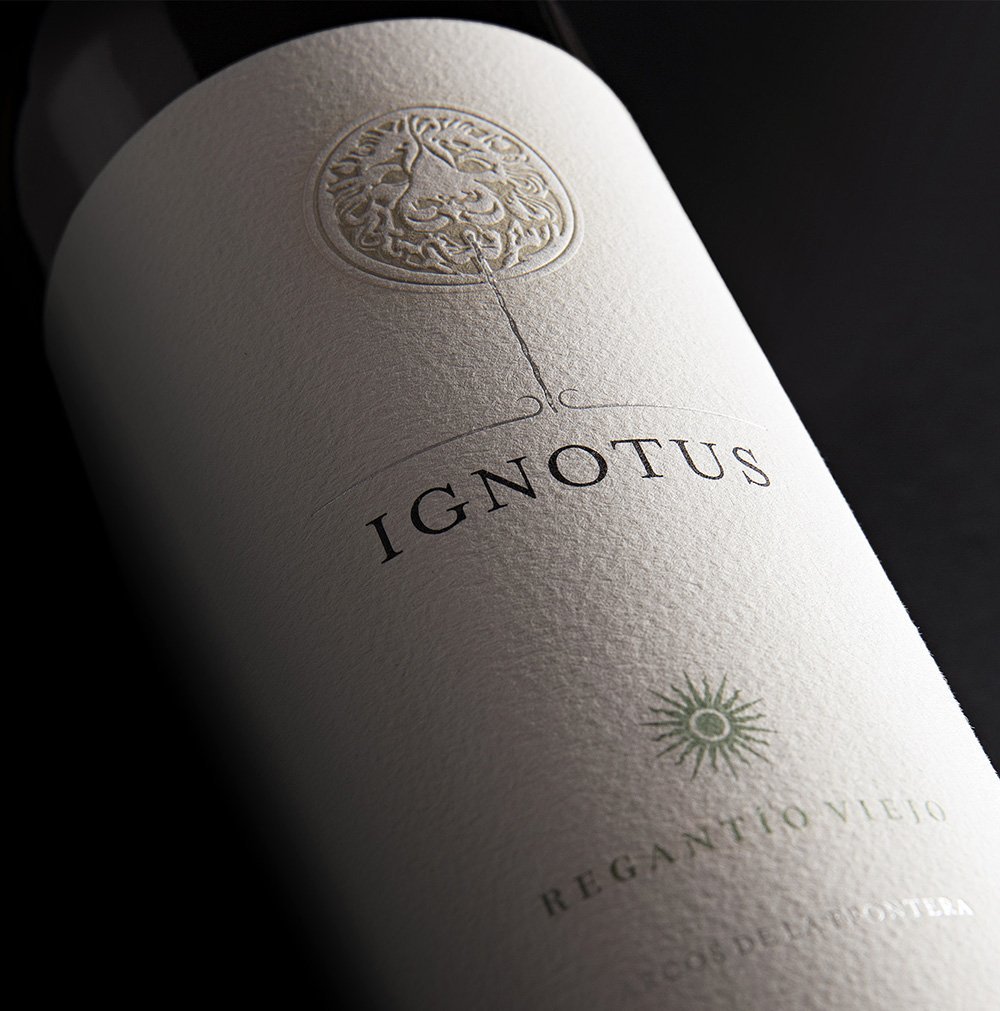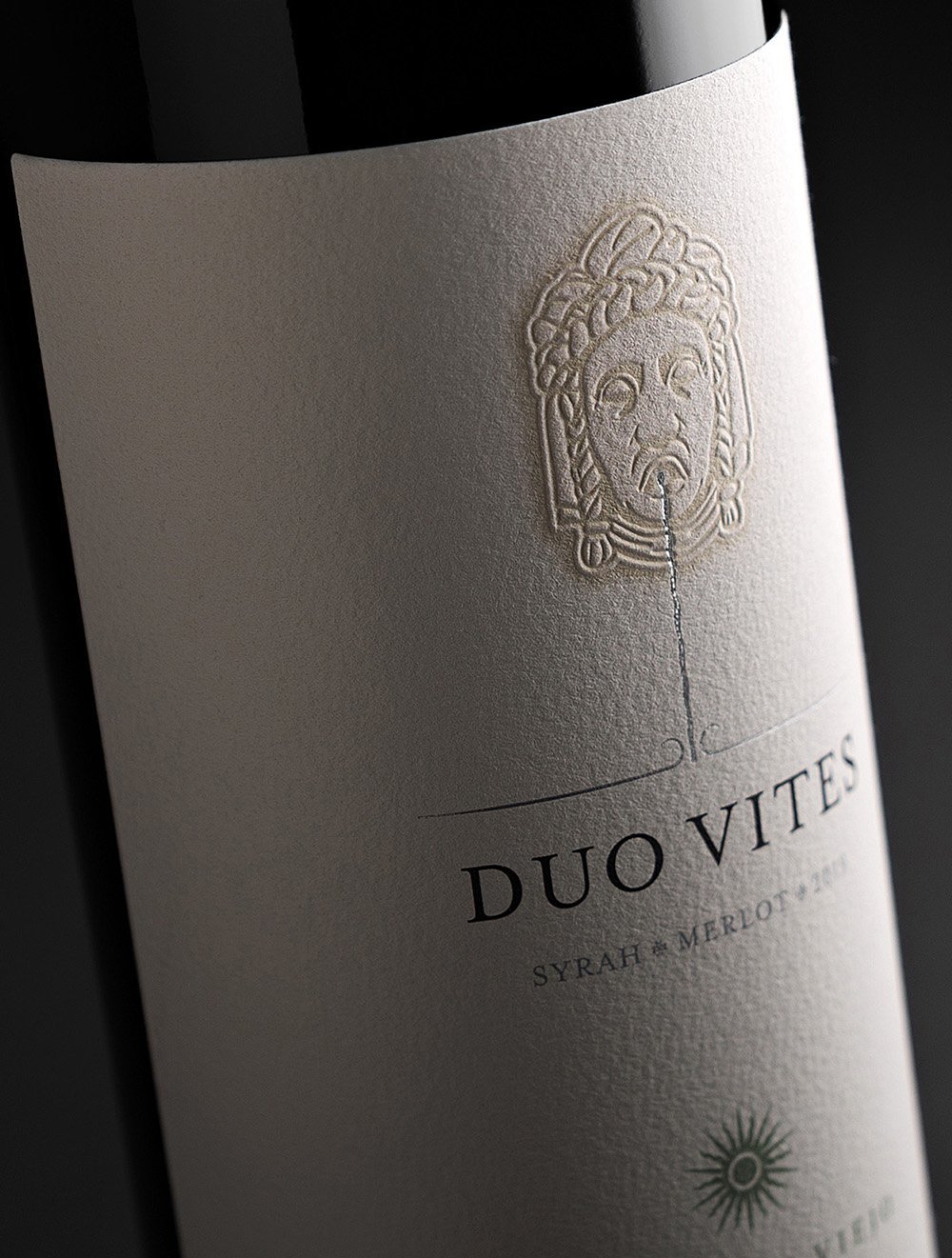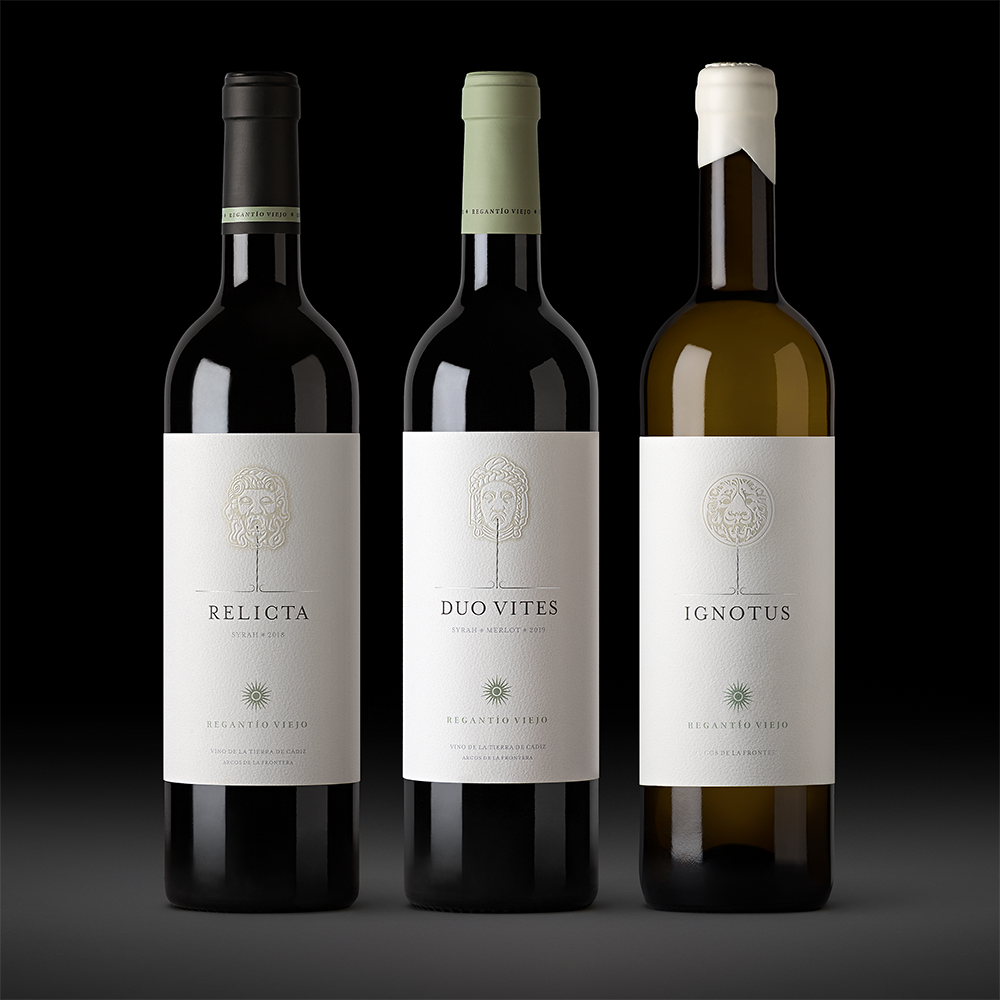 Regantío Viejo
Wines from Arcos de la Frontera, Cádiz
Various Roman fountain masks are featured in these wines from Arcos de la Frontera. They are connected to the origin of the irrigation system of the estate: where the individual vineyard that produces these grapes grows.
Each design embodies the personality of its wine, expressed with Latin terms: Relicta (Forsaken), Duo Vites (Two Vineyards, Merlot and Syrah); and Ignotus (Unknown).
For the labels, we intended to bring each of the masks to life in the form of classical mythological figures. And we have used printing techniques that recall the bas-reliefs of Roman times.