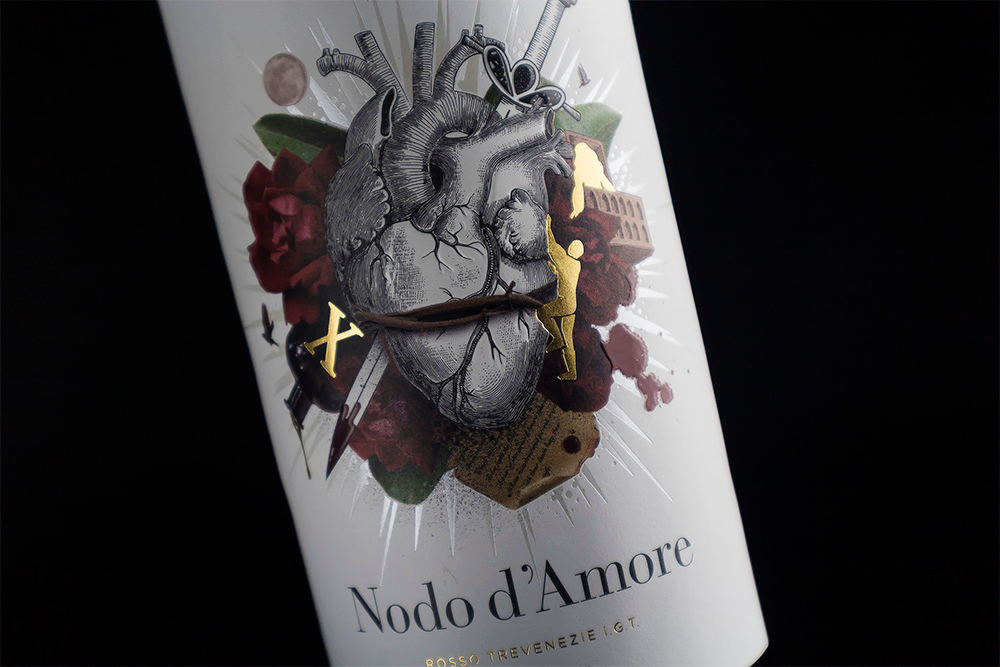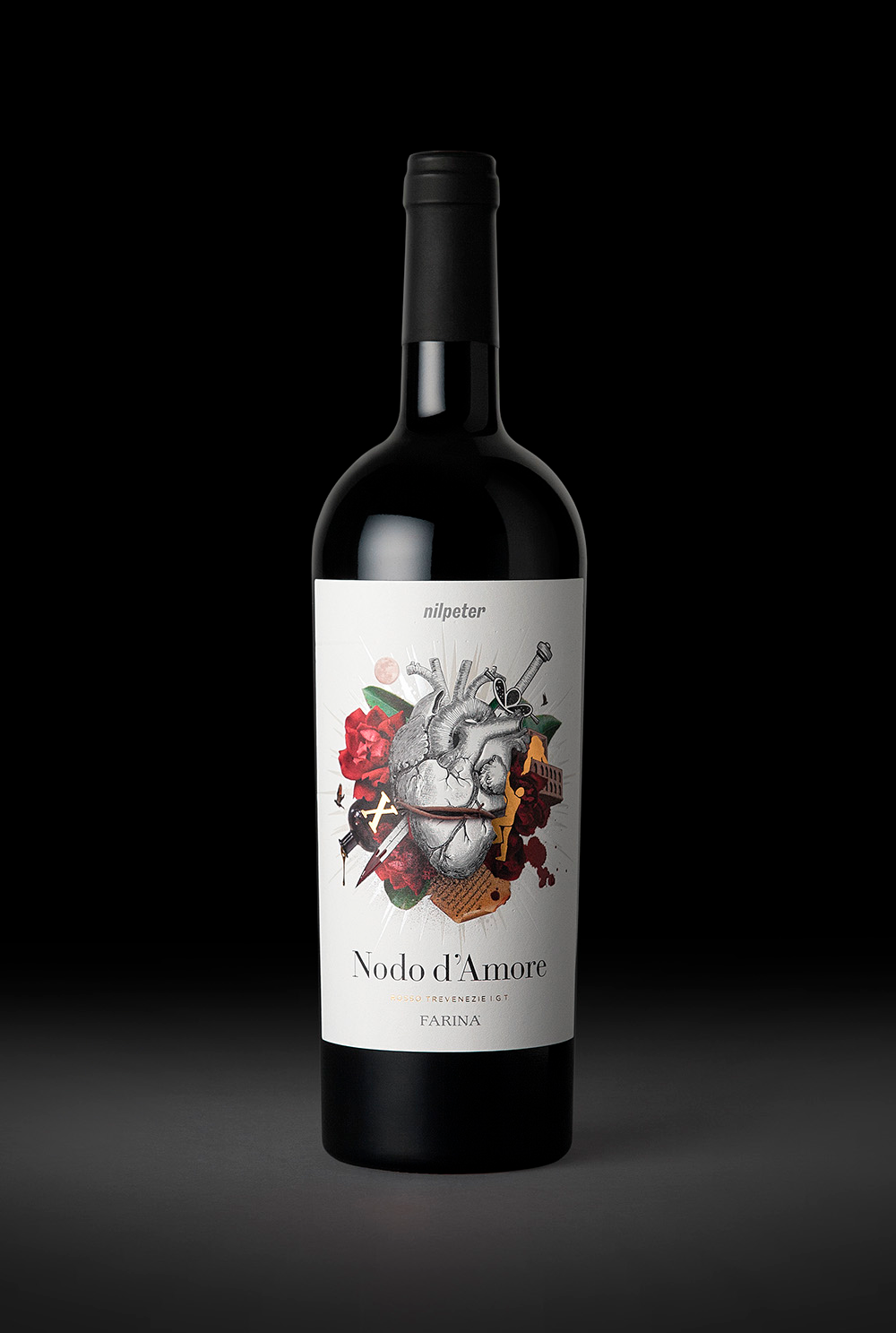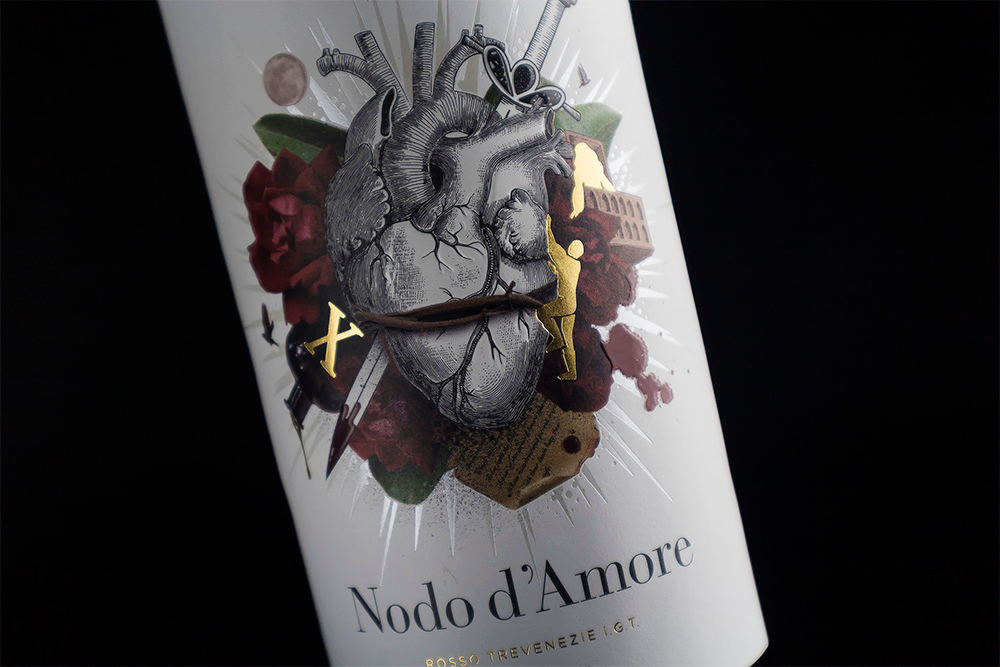 Nodo d'Amore
Farina Wines. Rosso Trevenezie. Italy
Winner of the "Romeo and Juliet Wine Label Design Competition". 2019. Italy.
Verona and the Valpolicella entangled around the love story of Romeo and Juliet.
Passion and dramatic tension represented in a complex design, conceived for a printed label with various finishings: vividly evoking an romantic tattoo, and inspired by Shakespeare's renowned play.
Winner of the Best Label Award: among more than 700 entries from all over the world.