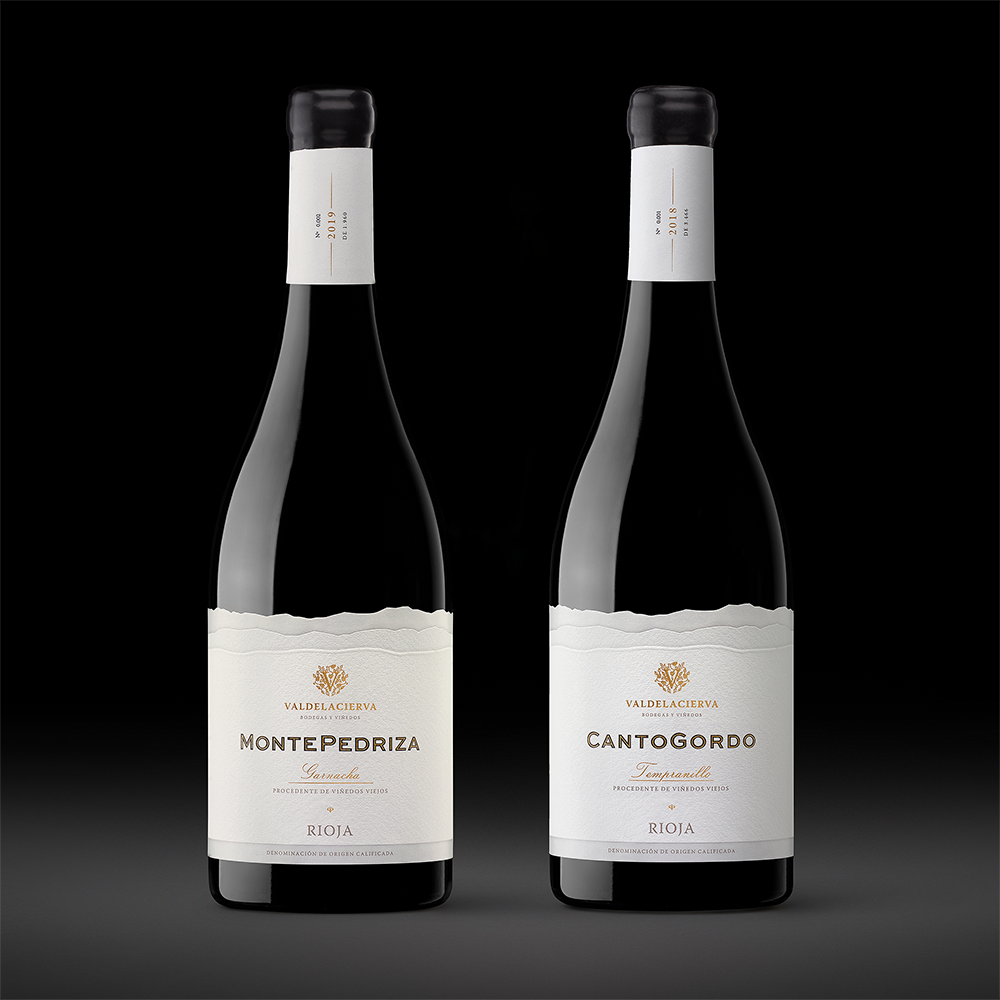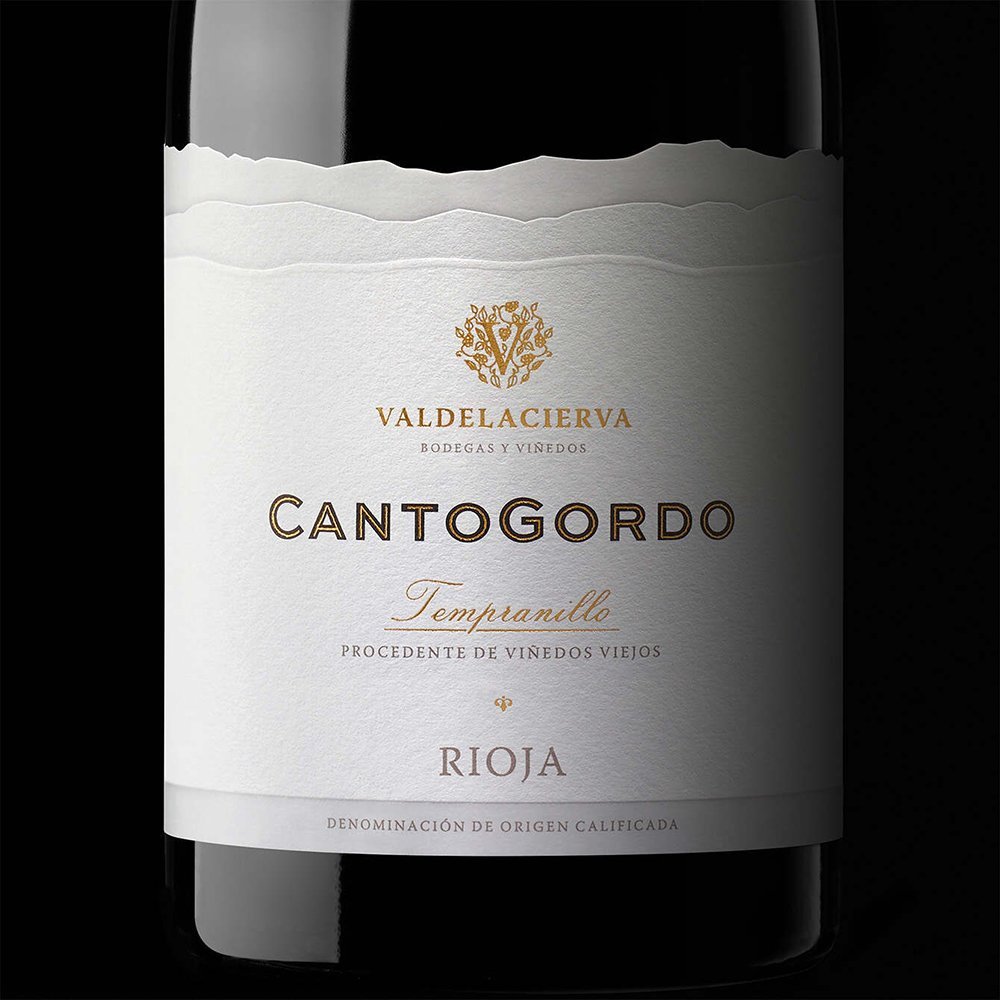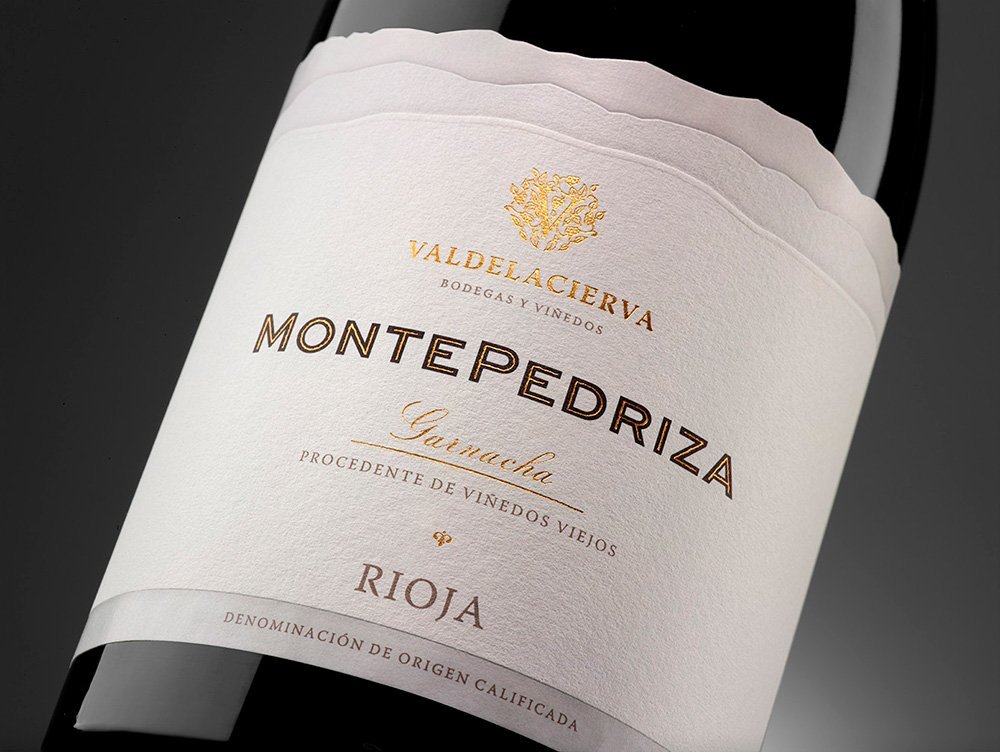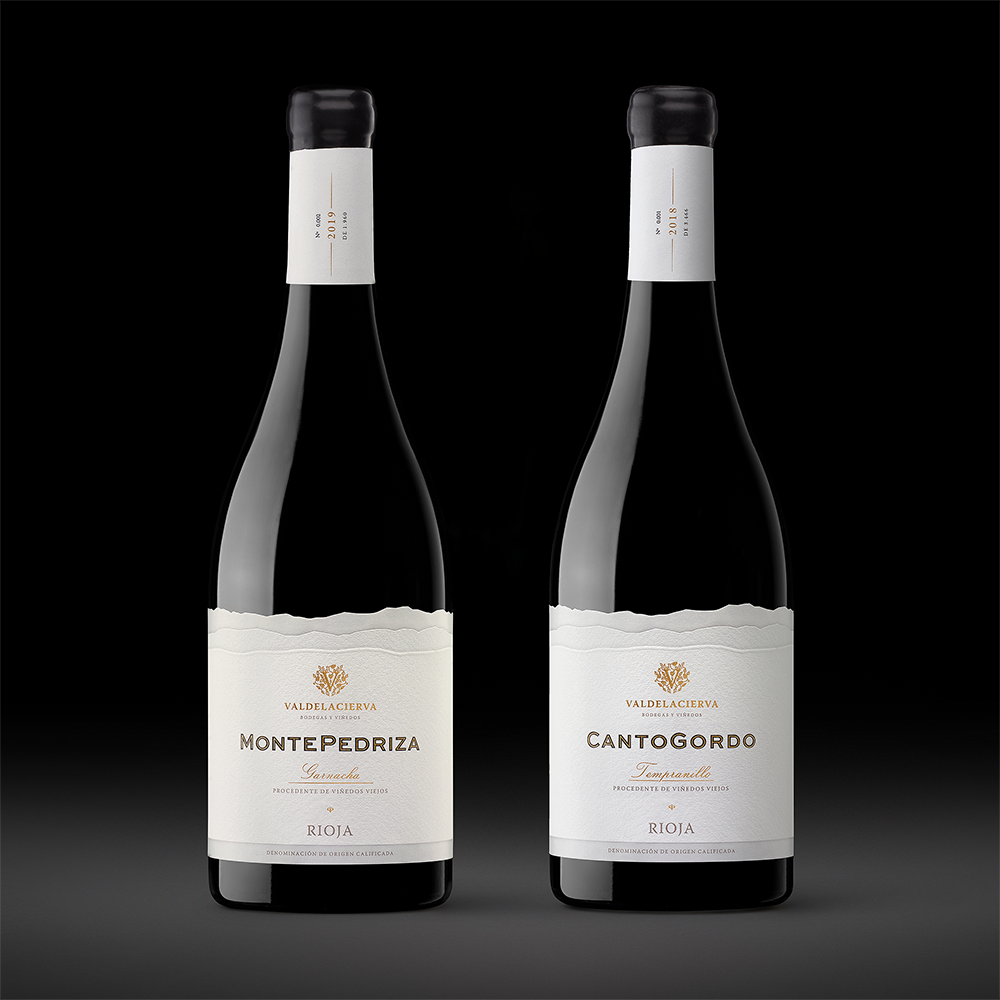 Valdelacierva
Single-Estate Wines
Montepedriza and Cantogordo are the ultimate expression of the single-estate wines of this Rioja's manufacturer, Valdelacierva.
Both are unique and linked to the features of the relief and climate of the vineyards they originate from.
The mountainous landscape that defines the horizon is combined with the classical typographic elements, seeking a natural balance.
A pair of limited edition wines from different varietals —garnacha, tempranillo— destined to represent the brand values of the winery.