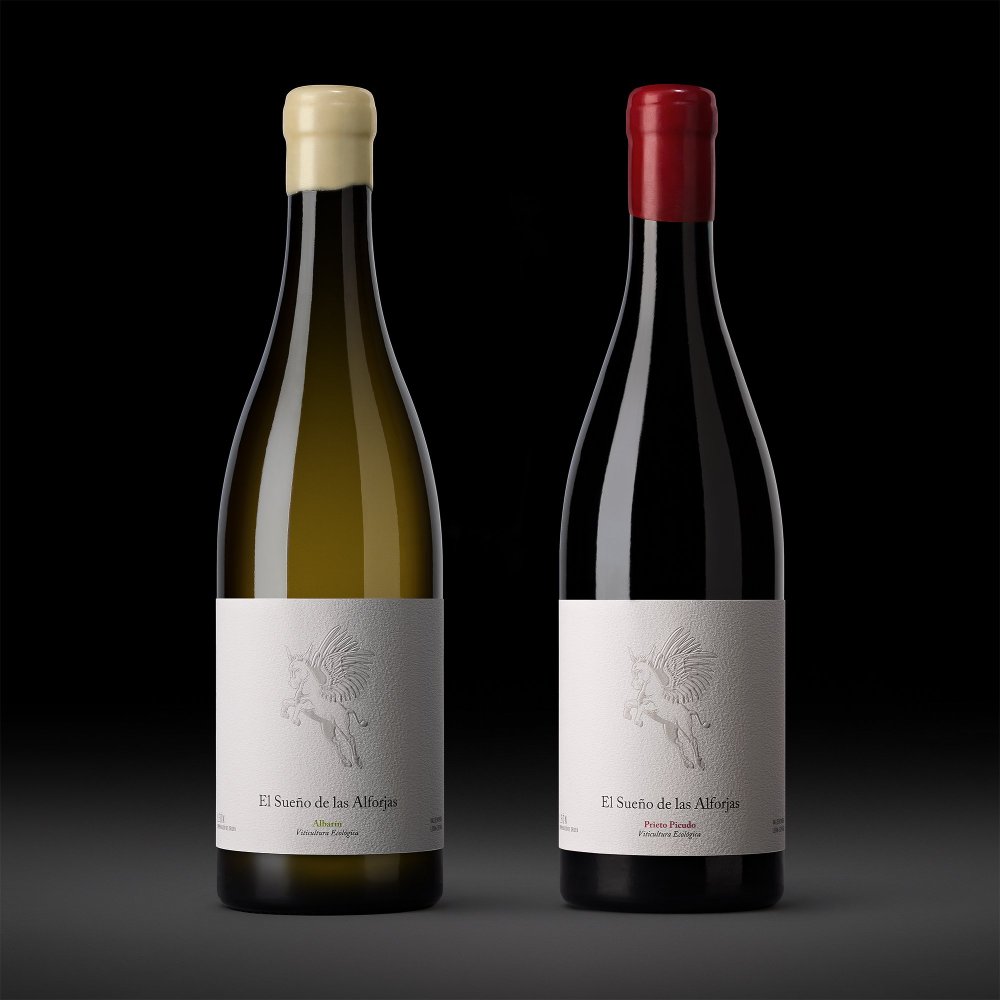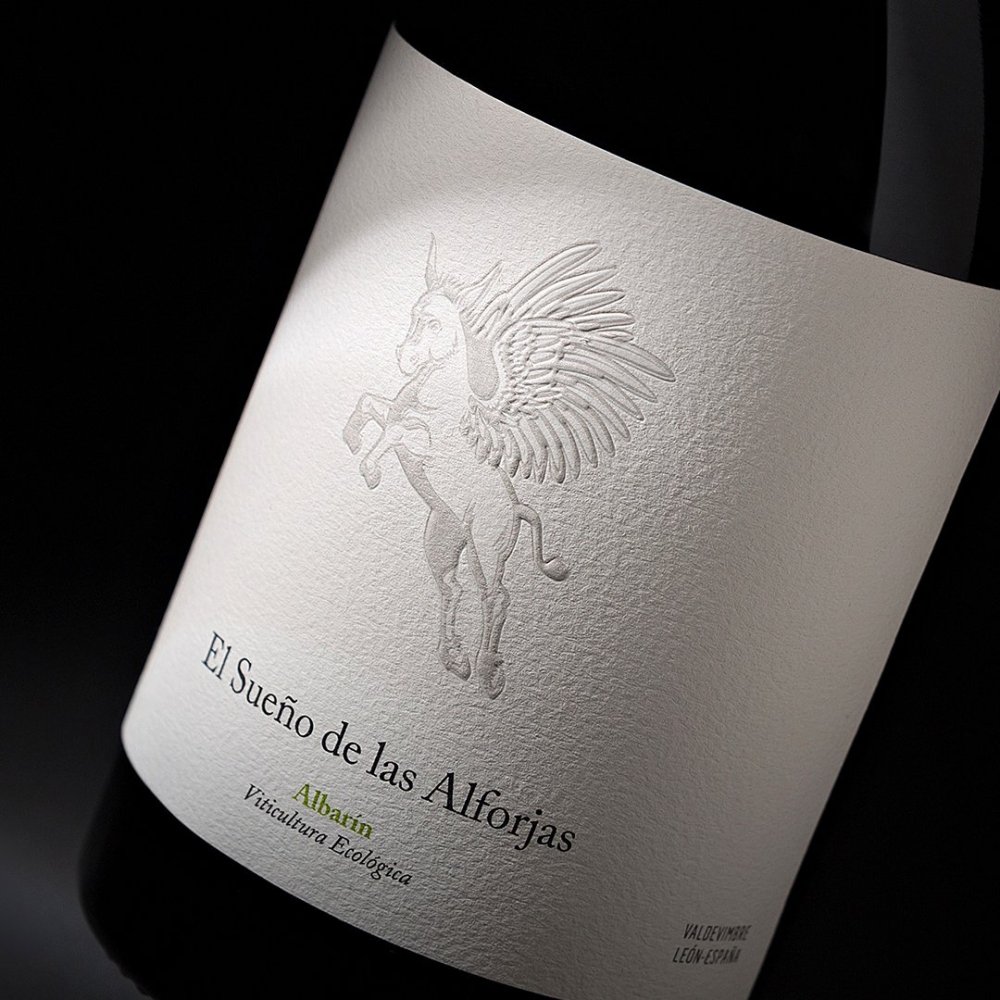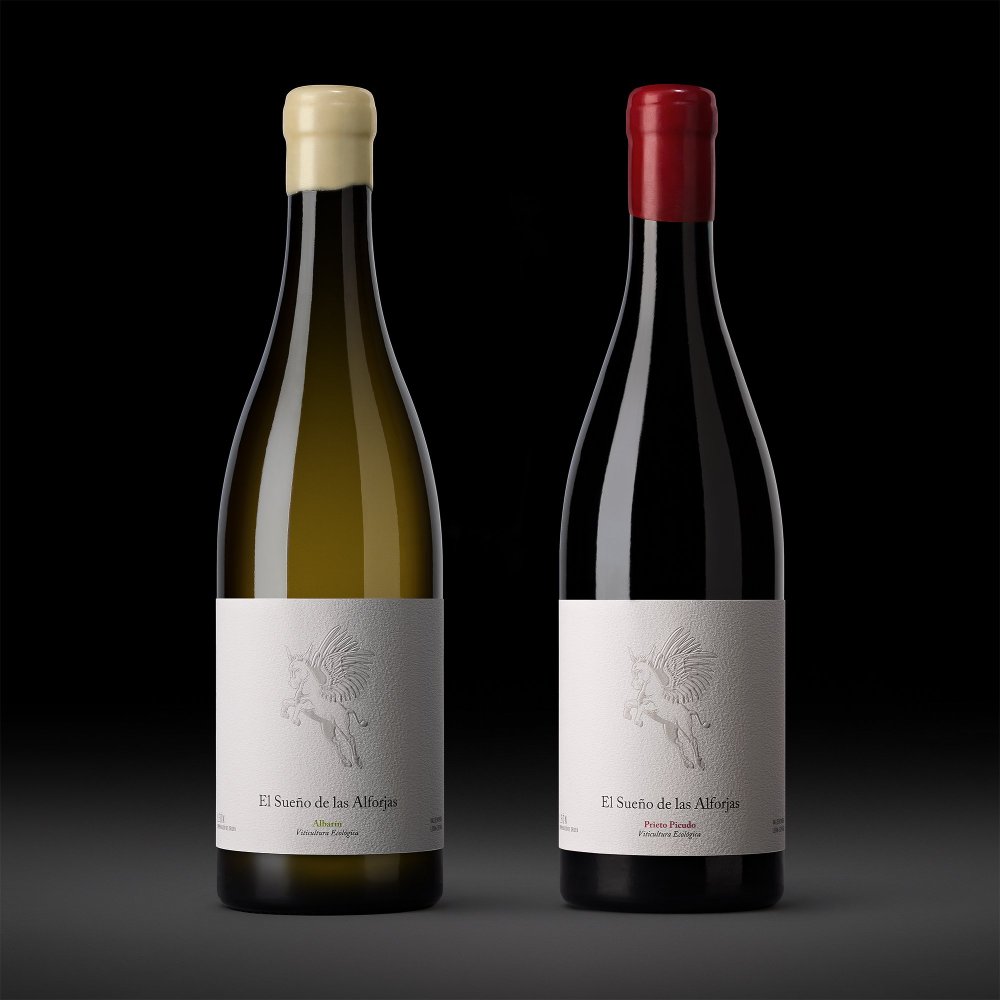 El Sueño de las Alforjas
Albarín and Prieto Picudo Wines
When the "Saddlebags' Dream" comes true, even donkeys fly and soar up in the sky like pegasuses.
The elegance of the most exclusive, organic and elevated wines of this winery.
The winged flying donkey is rendered in relief combined with a slight hint of grey.
That way, the silhouette stands out subtly on the paper, with light and shadow interplaying.