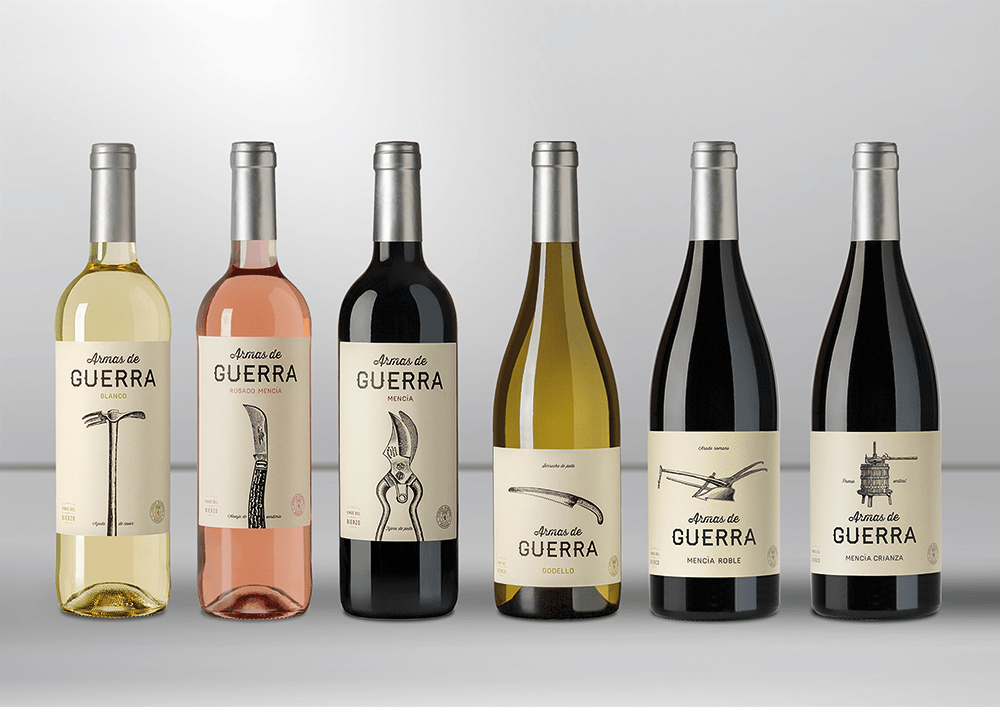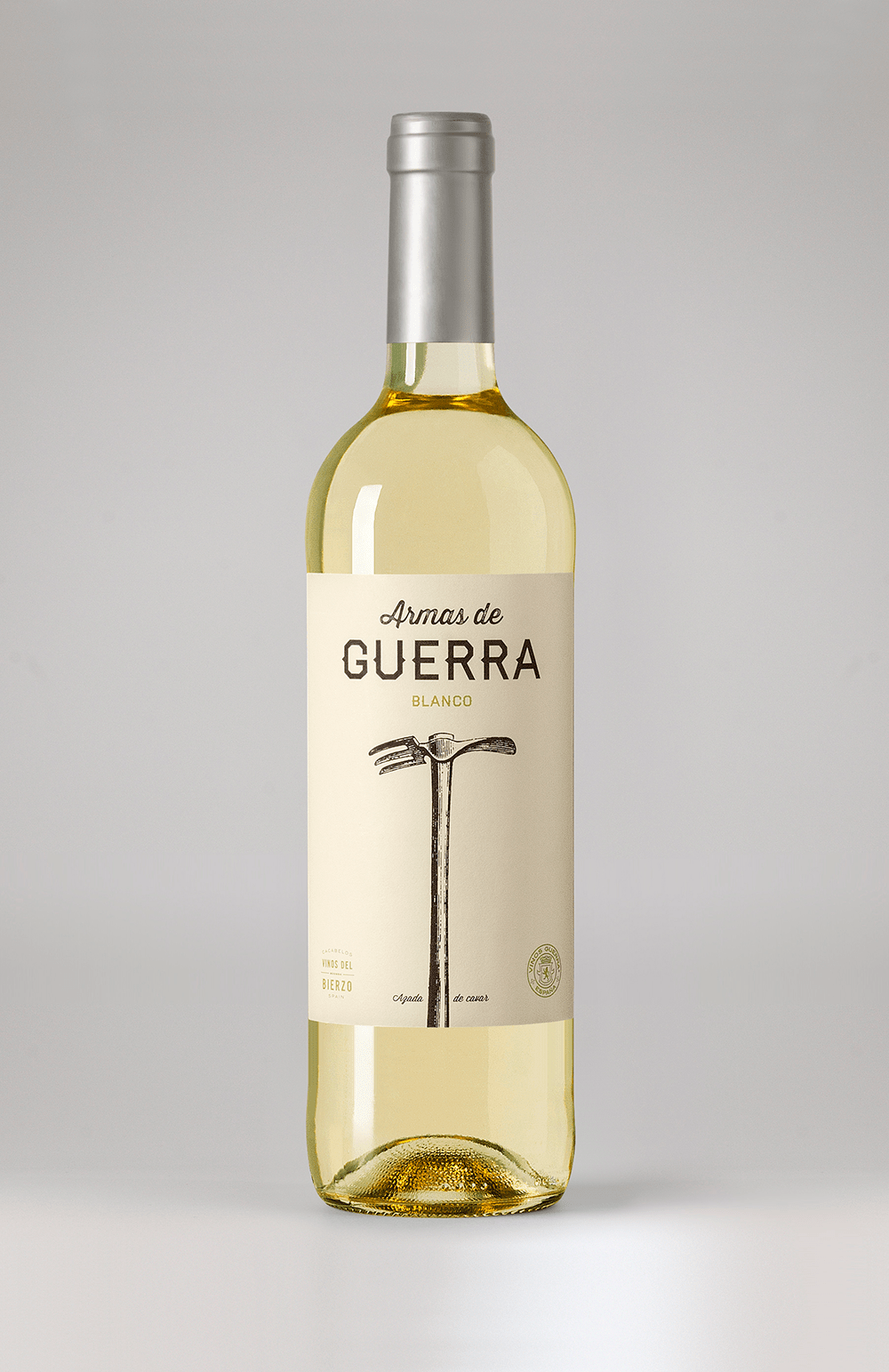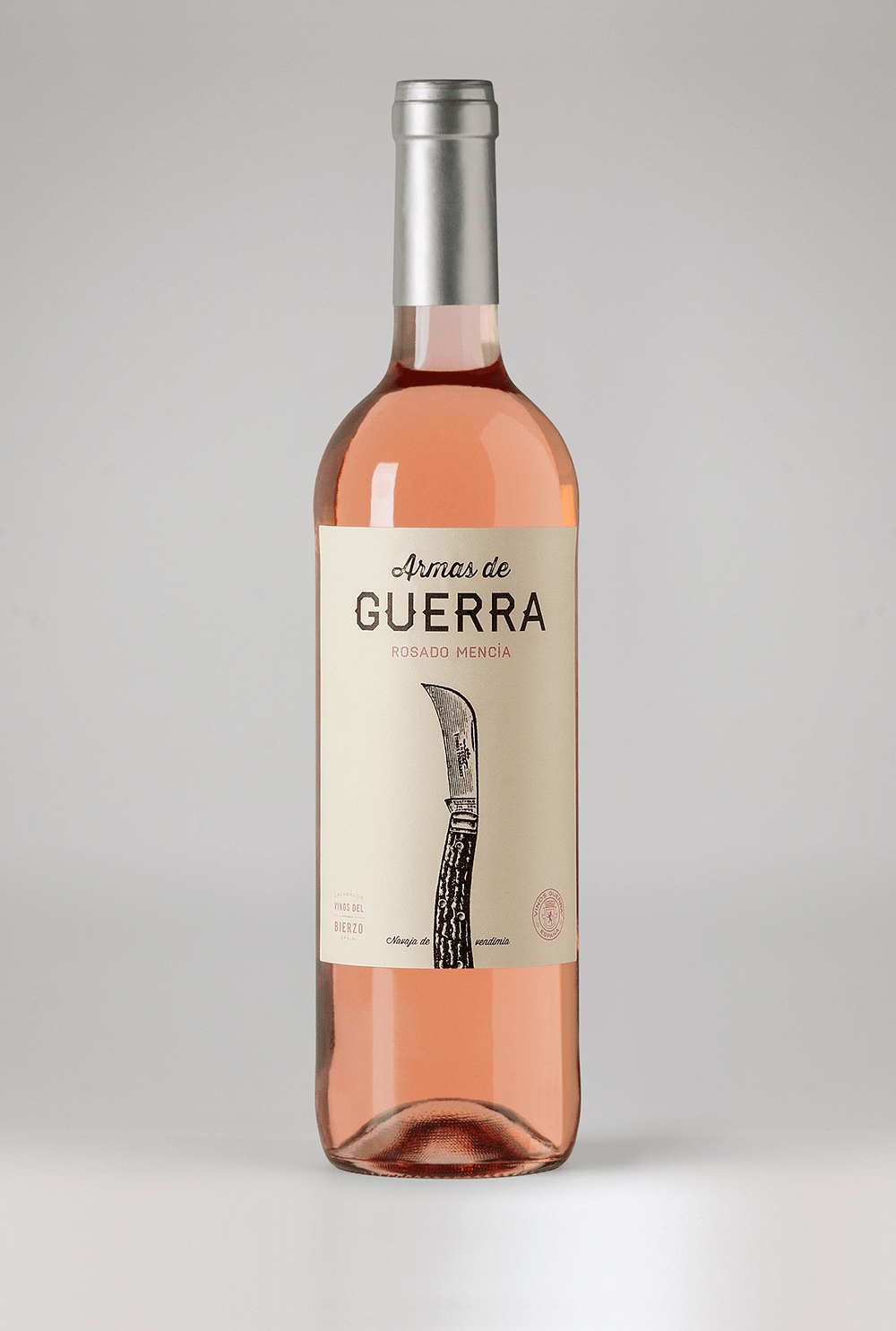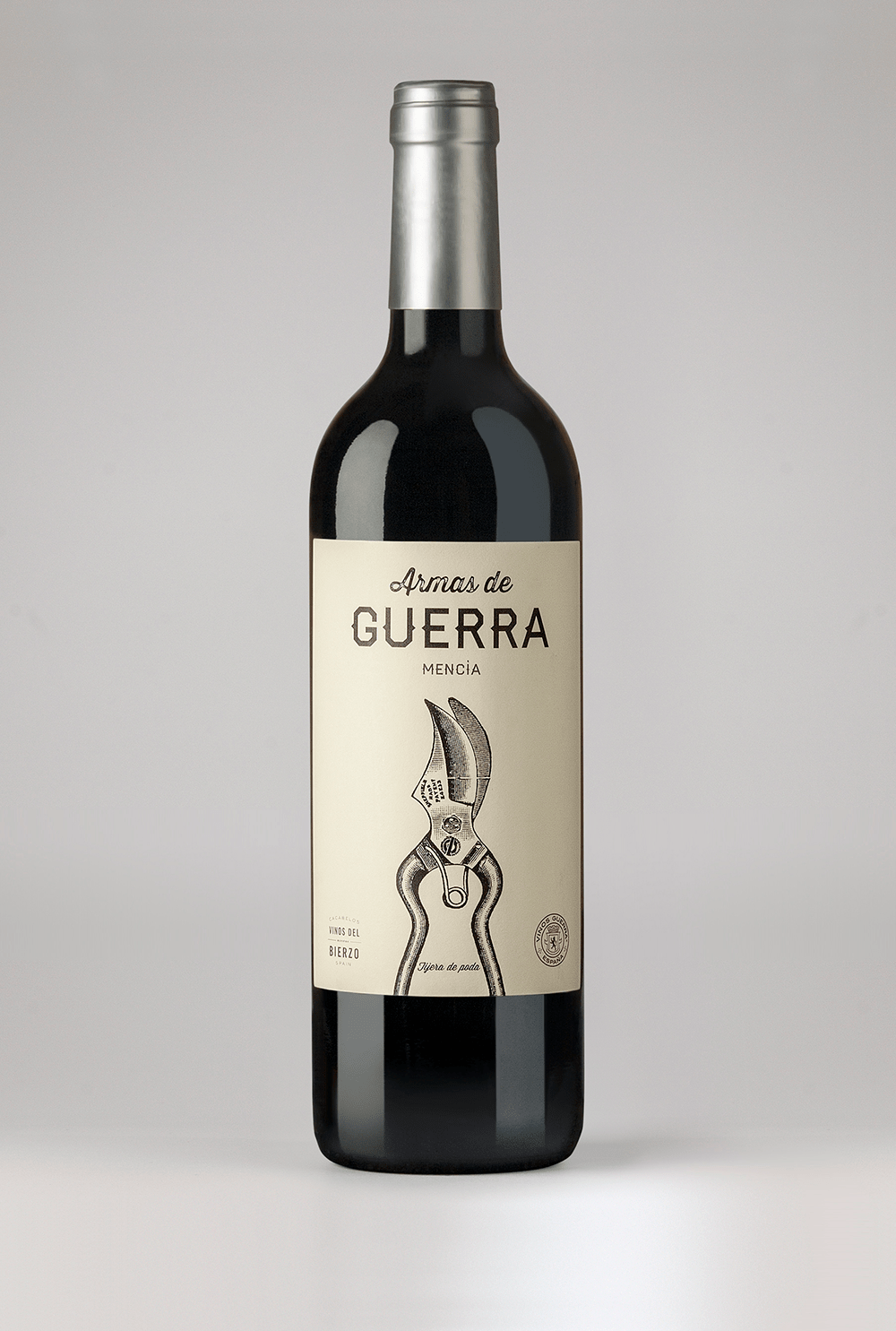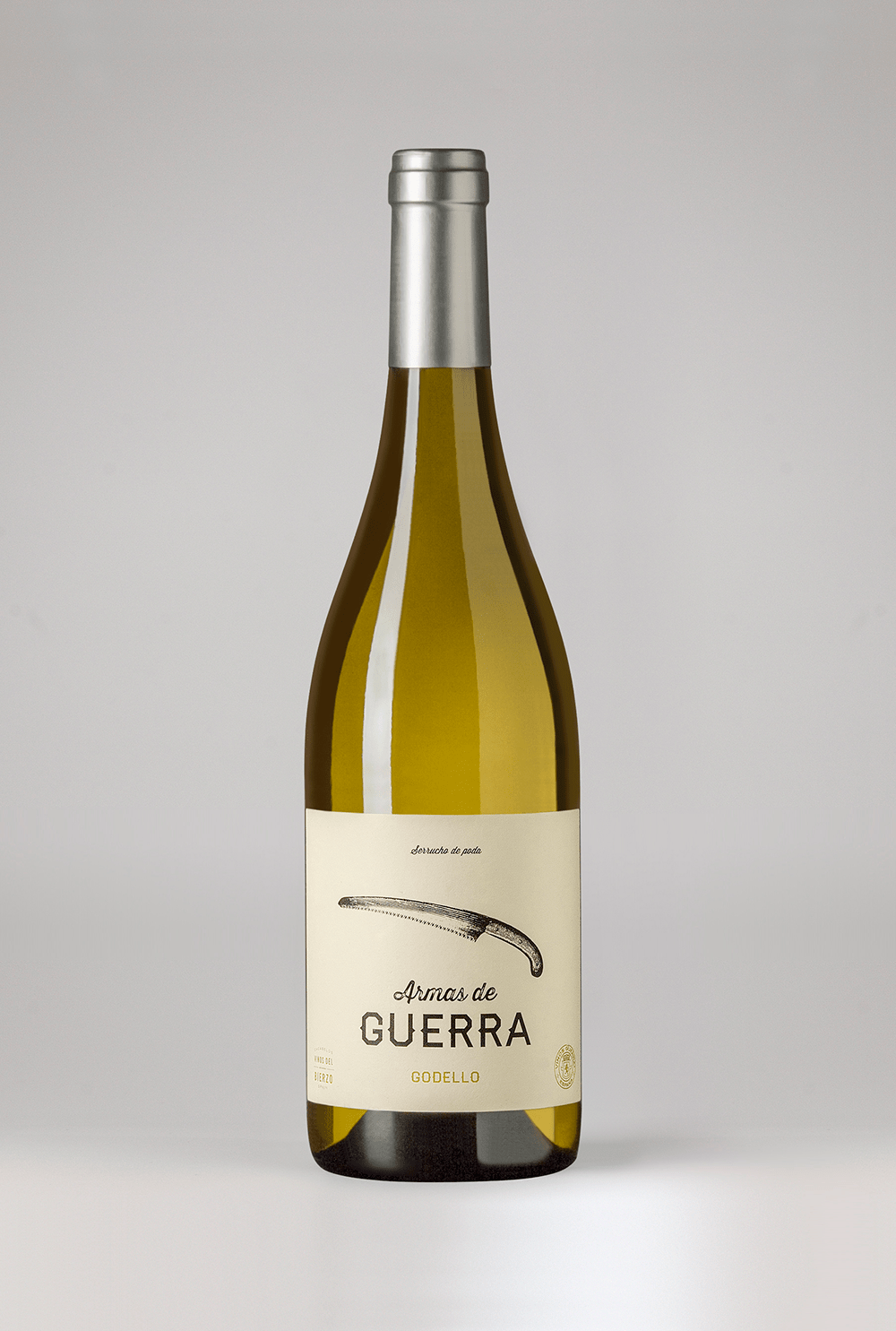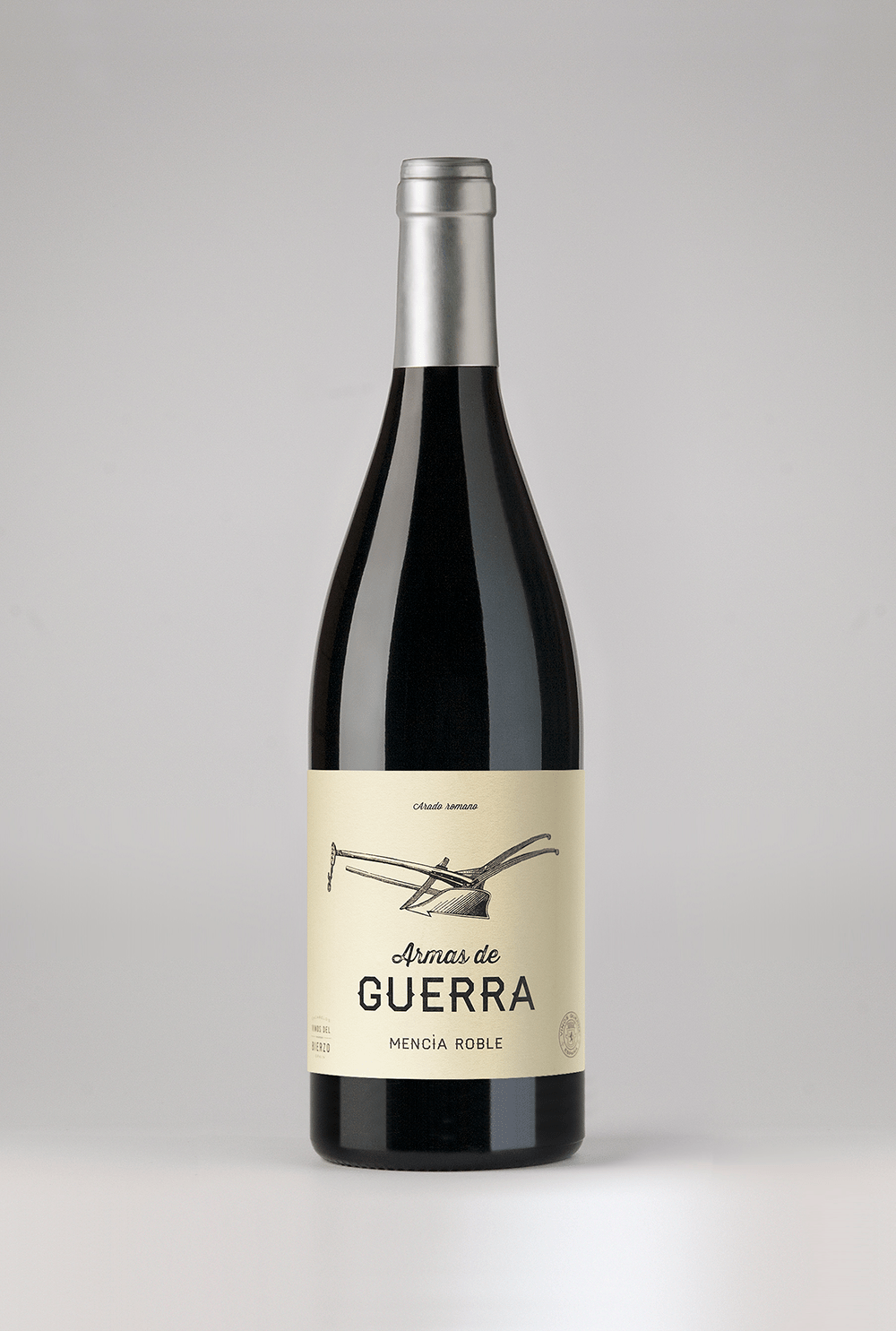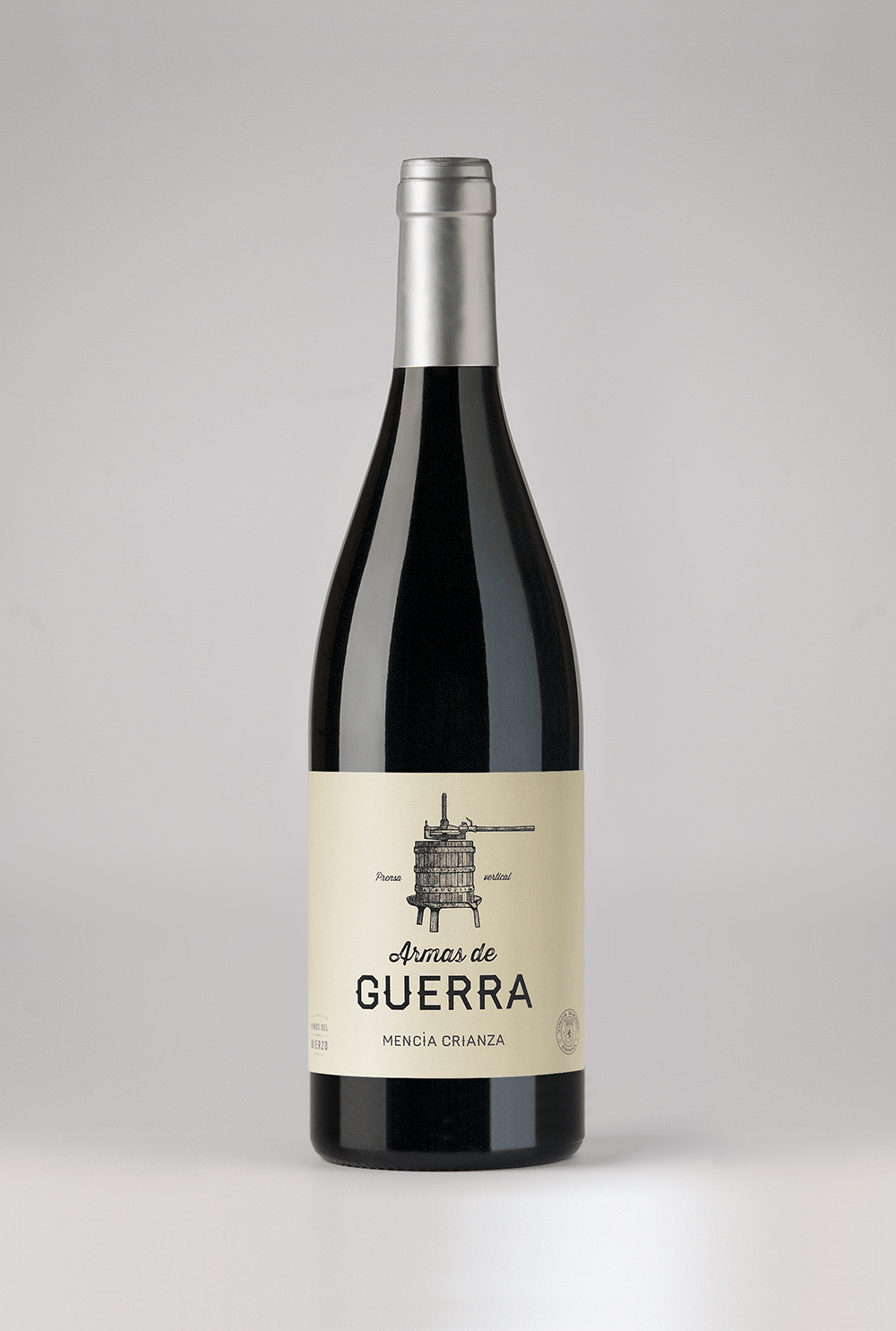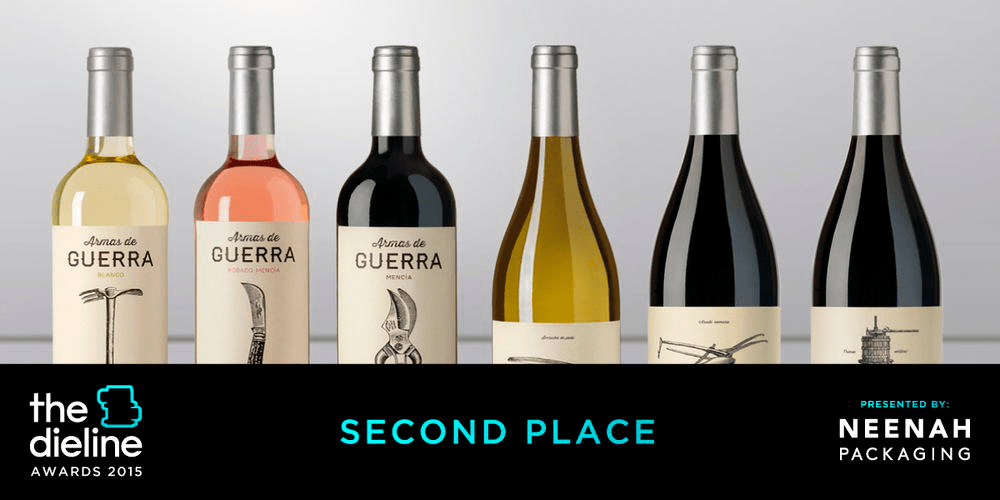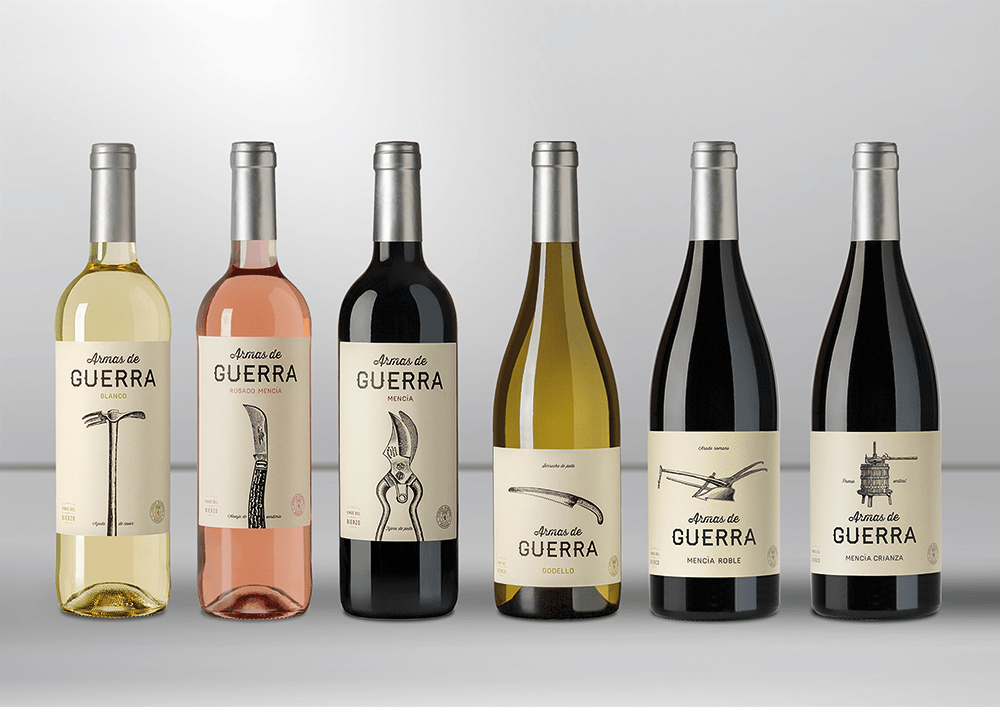 Armas de Guerra
Bierzo Wines
Dieline Awards 2015 for best Graphic Design:
Wines and Sparkling Wines category.
"The vineyard is our war".
Design and slogan awarded at the renowned Dieline Awards.
This work was conceived to renew the Guerra brand, a main reference in the "Vinos del Bierzo Cooperative", located in Cacabelos, province of León.
This winery, which has been in business since 1879, needed to connect with an international, modern public with a sensitivity for the natural origin of its wines.
"Armas de Guerra" (Weapons of War) vindicates the role of traditional viticulture, showing the instruments that winegrowers use in their daily work, which are no other than farming tools.