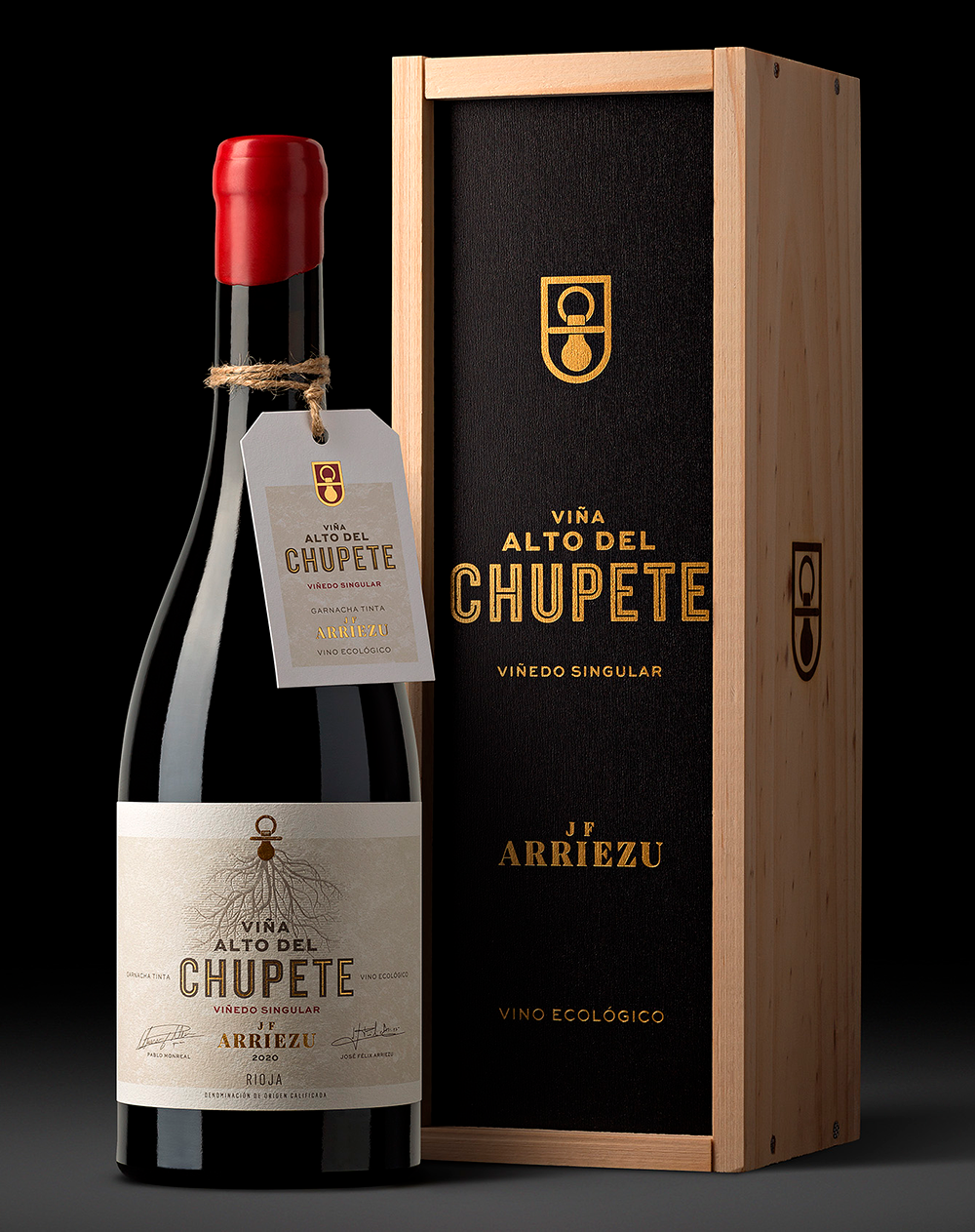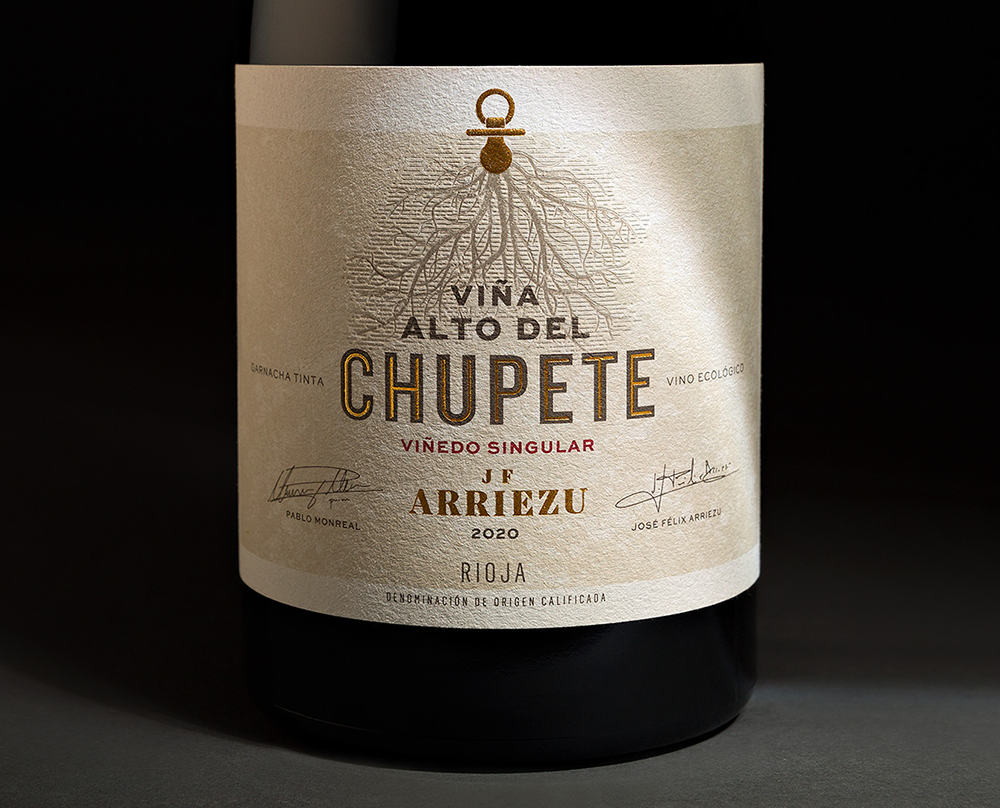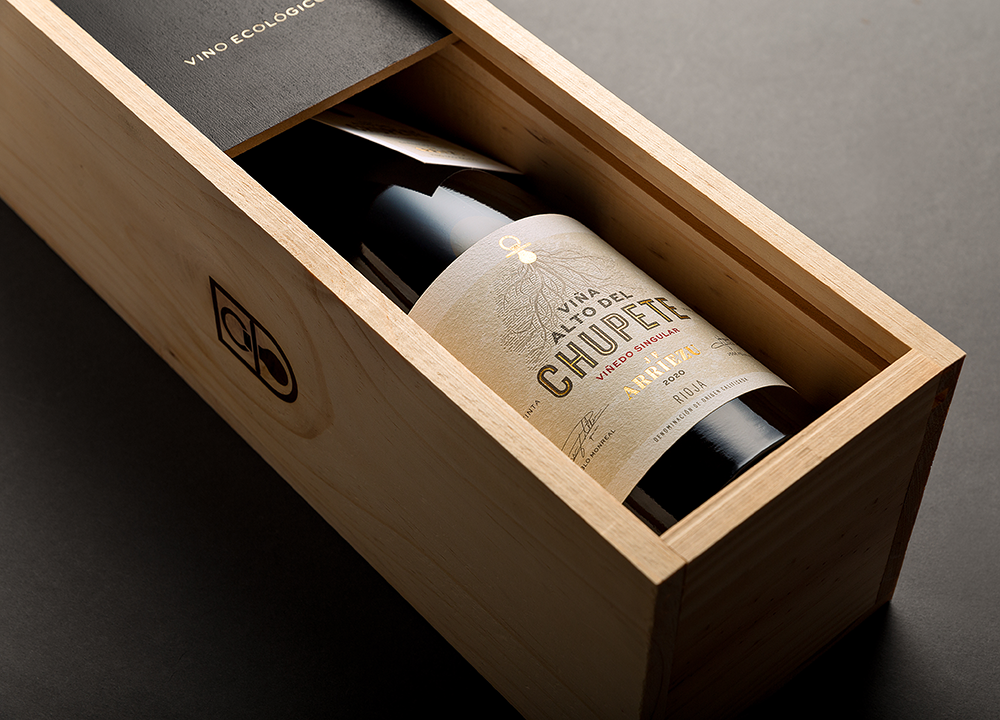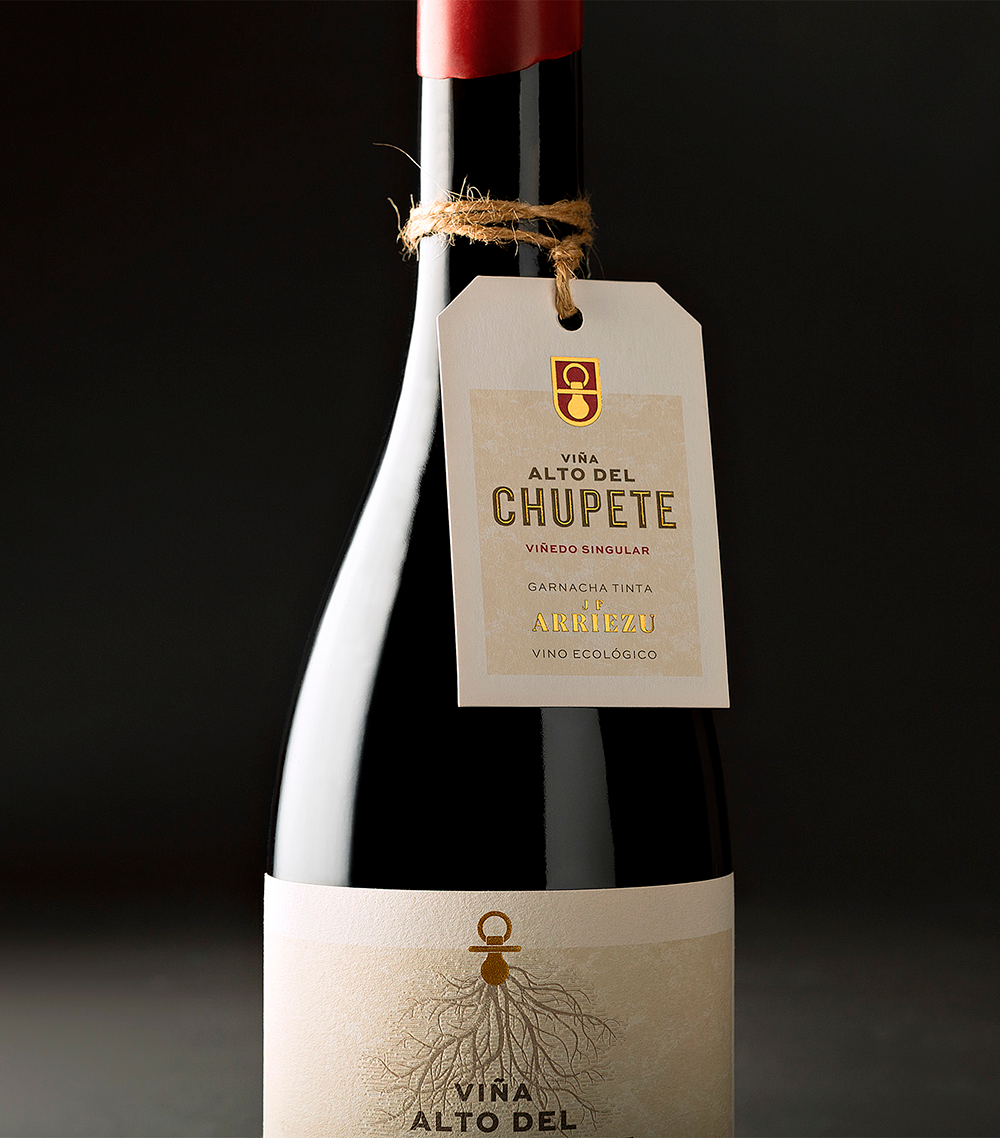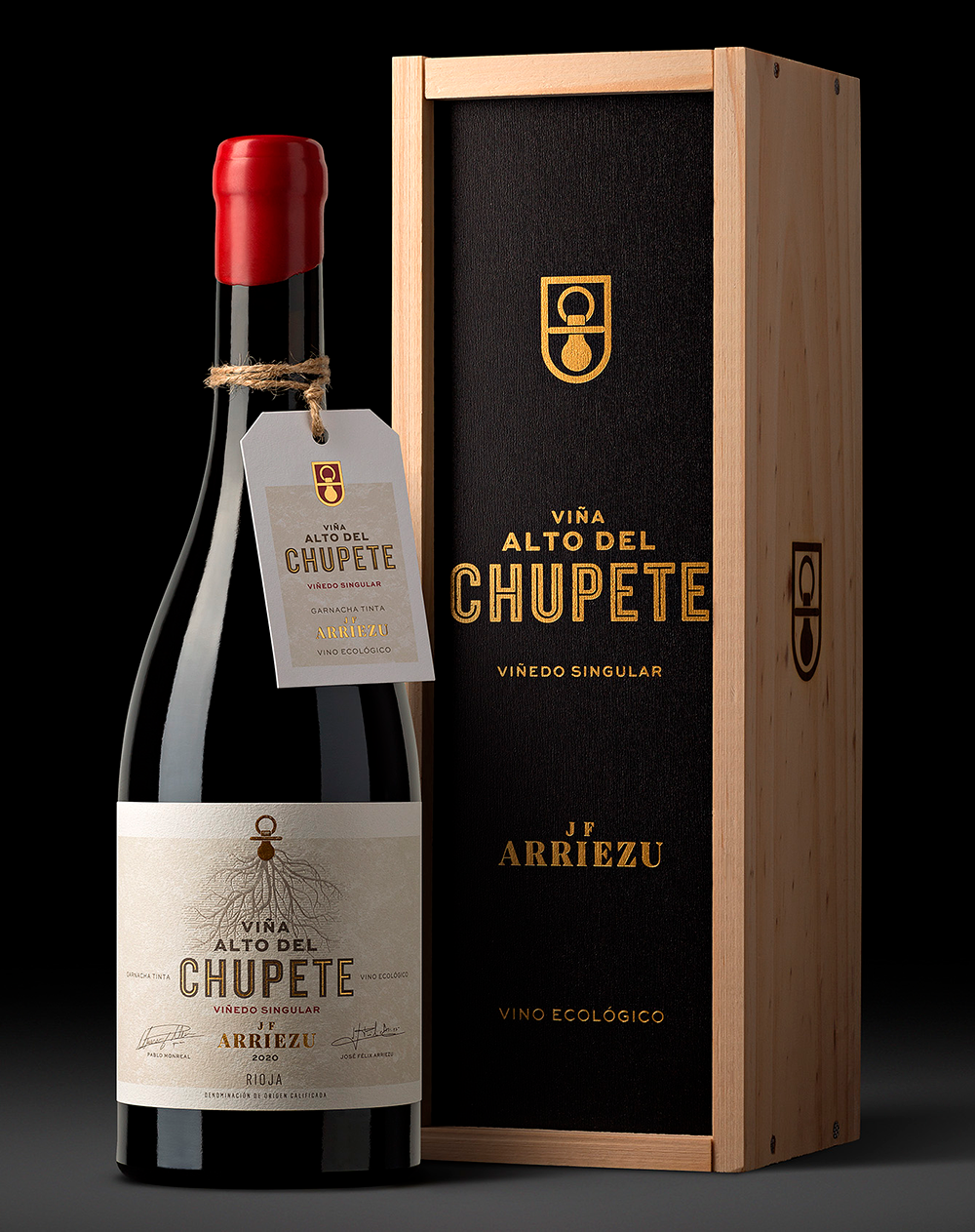 Alto del Chupete
Rioja de Viñedo Singular
Viña Alto del Chupete (Dummy's Peak Vineyard): a project designed for this organic Rioja, based on a curious and evocative childhood anecdote.
«I can't remember it, but I live it again every time I've been told the story.
After unsuccessful attempts to kick my dummy habit, my father took me to this wine estate, buried it there and told me a story: so real and so beautiful that I never used it again.
Whenever I fancied it, I thought it was in a wonderful place and that I could always get it back. Imagining the spot calmed me down.
Now, I see a dream come true."

— Pablo Monreal (J.F. Arriezu winery).